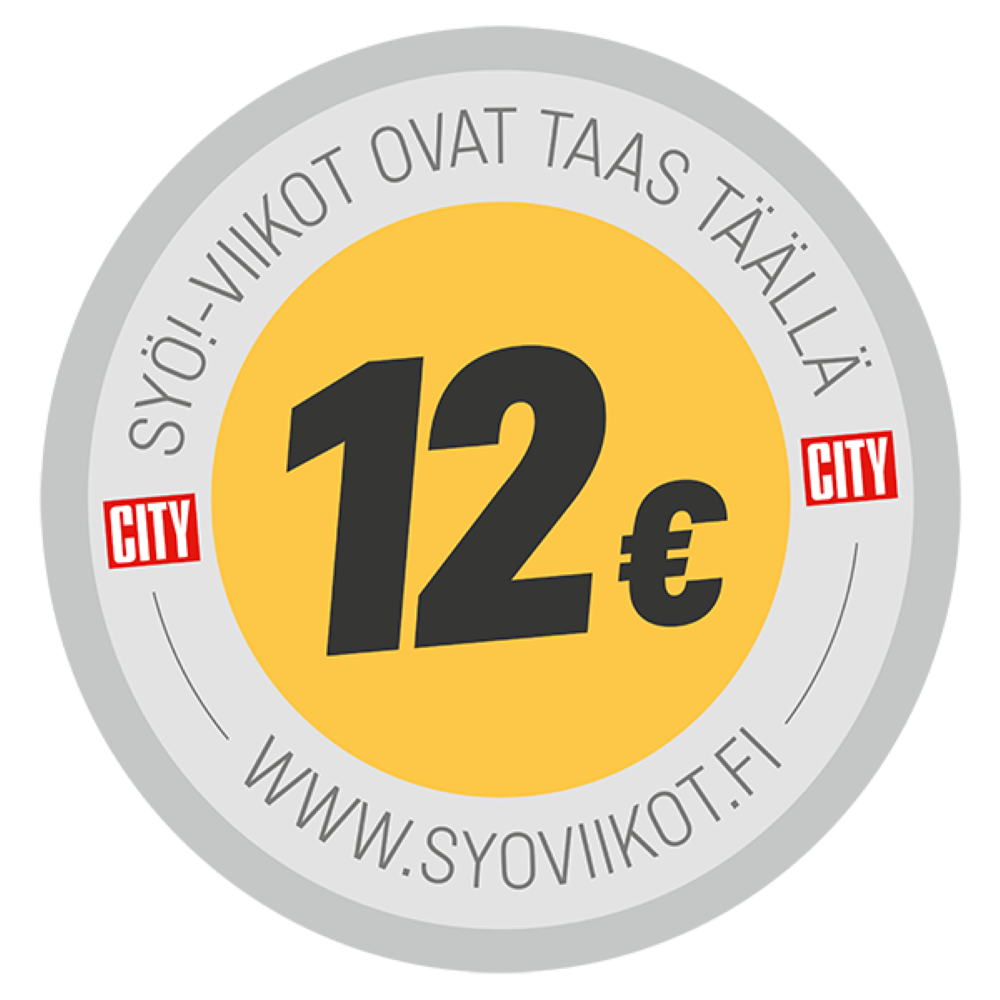 Syö Helsinki!
Suomeksi | In English
Dinner is served! City and the roughest restaurants serves you well during the SYÖ! weeks on 13.–26.4.2018. Fondle your taste buds and make your wallet happy as €10 is all you need in these 75 SYÖ! restaurants.
How many offers can you try in two weeks? Find it out with your friends and also remember to signup for the event on Facebook. Come on, let's eat!
Send feedback and you may win restaurant voucher!
Did you enjoy your meal? What about the service? Send us feedback about your SYÖ! experience. We will forward it anonymously to the restaurant and raffle off a 50 euro restaurant voucher among all the feedback senders.
Send feedback
#SYÖ10
Participate SYÖ! weeks on Instagram, Facebook and Twitter by using hashtag #syö10. We will raffle off free meals for the participants.