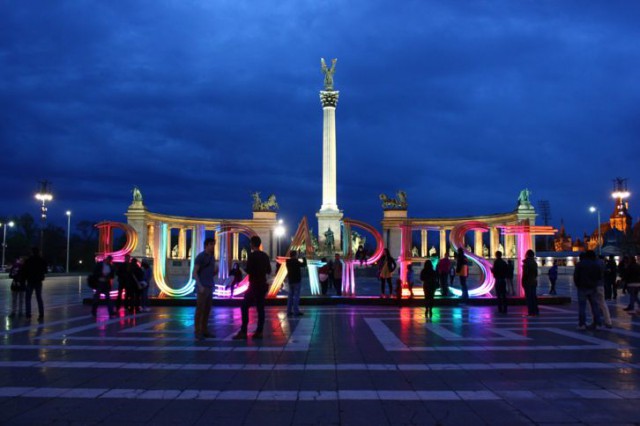 By Rory Winston
While springtime and Paris have maintained a romantic relationship that's made its way into the annals of poetry, music and fine art, there is another city equally adept at courting the season of awakenings – a city that like Paris boasts large gardens, has a river running through it, shares a similar temperate latitude, and even comes complete with contributions from Gustave Eiffel. As seductive twin sisters go, Budapest seems in the throes of its very own Belle Époque – one wherein where decadent bars and clubs brim with intelligentsia and lush parks burst with champagne picnics as much as they do with flowers. Whether taking in the streets during the day or carousing into the wee hours of the morning, Budapest's 'rite of spring' assails one as relentlessly as Stravinsky's masterpiece by that name. In a city seemingly doused in all forms of art, it is little wonder that spring is ushered in with an all-encompassing annual festival that includes everything from opera to ballet, theater, concerts and gallery showings. And so it was that the 35th annual Budapest Spring Festival opened on April the 10th running nonstop through to the 26th.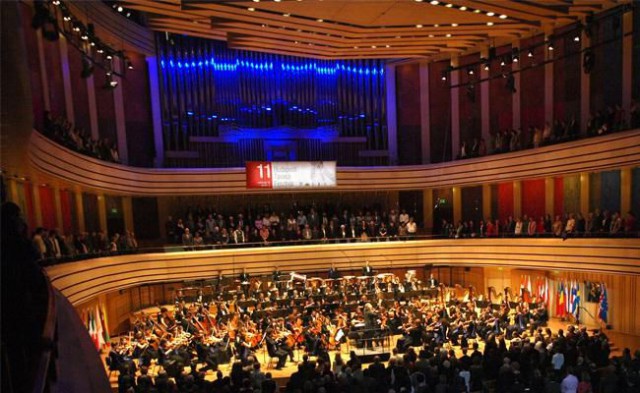 My own entry into this cultural banquet began with a three-tiered descent into Dante's inferno - in this case, a juxtaposition of music, poetic narrative, and visual art. Beginning with Tchaikovsky's Symphonic fantasy after Dante, the show came complete with a recitation by the actress Chiara Muti who read passages from the epic poem while lights colluded with projected works of art to illustrate the scene. It did not take long before we were entering the emotive gates of Franz Liszt's Dante symphony complete with the Angelic Girls choir singing from all four corners of the balcony. Engulfed within a world of words, sound and visual arts, artistic director and conductor Vittorio Bresciani made for a marvelous guide into what can only be described as a most heavenly hell.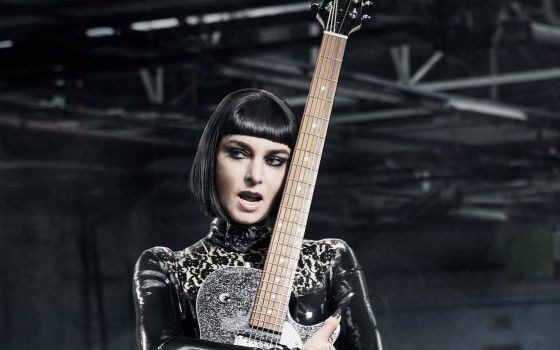 With legendary names like Vladimir Ashkenazy and the world-renowned Hungarian pianist Ránki Dezsö, the festival is a cornucopia of international talent. Equally adept at picking exciting acts in the world of pop, the Festival organizers had managed to bring Sinéad O'connor to the Béla Bartok National Concert Hall as well as hosting Little Boots on a ship, A38, which is permanently docked on the Danube. Of course, what's a body water during springtime without the classical return of its breathtaking swans. And so the Hungarian State ballet performed a newly staged version of the Tchaikovsky ballet, Swan Lake in the remarkably beautiful opera house. With an ongoing photo exhibition of the iconic Hungarian born Hollywood cinematographer Vilmos Zsigmond being shown at the city's Ludwig Gallery, the 2015 Budapest Spring Festival was a frenzy of burgeoning art for all the senses.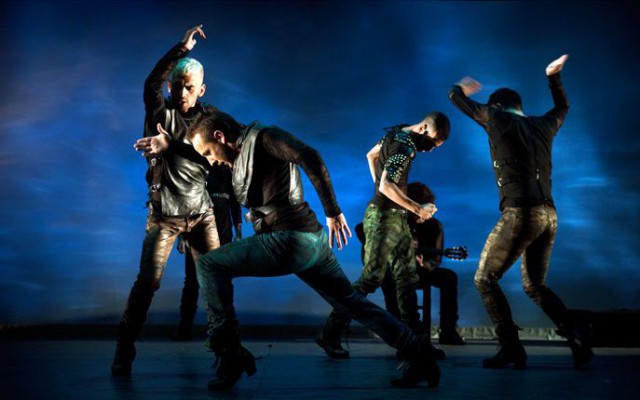 Budapest's spring is addictive. The city, the season and the festival were not things one can easily give up; and so, I did what I had never done on any other press trip. I postponed my return in order to take in at least one performance from the Budapest Dance Festival that began on the first days of May – the performance being Nuevo Ballet Español's Titanium at the city's dazzling Palace of the Arts.
As a fusion of Flamenco, hip hop, classical ballet and Jazz, the choreography moved from somber reflections on isolation to geometric reflections of the theme as ropes and lights created a netlike battlefield for the dancers wherein respite came in the escapist form of collective ethnic identity. Once discovered, the folkloristic world gave way to the contemporary needs of its participants in a beleaguered world of hip hop that became indistinguishable from its flamenco undertones. As the different forms of dance face-off against one another in an odd fit of rival gang violence, the all-male cast moves from overt combat to an internal struggle that ends with a dialogue between the dancers and the musicians who have – though mostly unnoticed till now - been sharing the stage all along. As the creators of this show, Angel Rojas and Carlos Rodriguez never quite transcend the dynamics of form to a significant degree. Nevertheless, the ambitious and highly energetic work creates a sense of frenzy that works on the rapt audience. And rapt they were. In fact, as audiences go, Hungarians were quite unique.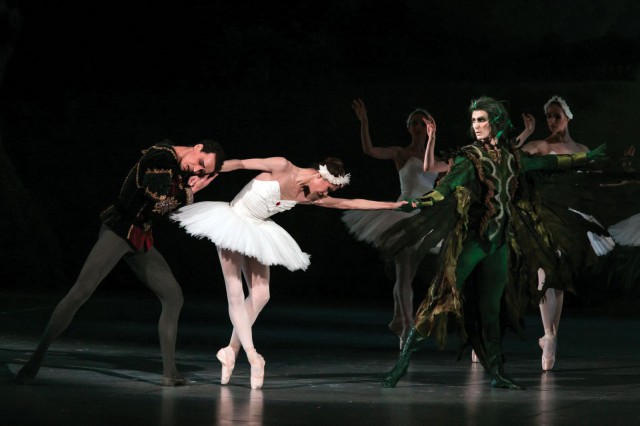 Far from being pretentious or removed spectators, Hungarians of all ages and backgrounds seem to love theater, classical concerts and dance. Watching the audience, I was reminded just how many opera and ballet goers in the UK and US spend fortunes merely for show rather than true appreciation. Highly discerning and utterly unselfconscious, Hungarians are a grateful and educated lot. They regularly attend reasonably priced (by their own standard of living) shows, making little distinction between entertainment or highbrow art. Or rather, they see the entertainment in what many of us would qualify as elite pass-times. Forever on the edge of their seats and bursting with energy and rapture, it is the inhabitants of Budapest that make art and culture what it is – a rite as wholly natural as frolicking in a park and as filled with anticipation as the spring itself.