AT SZIGET FESTIVAL, BUDAPEST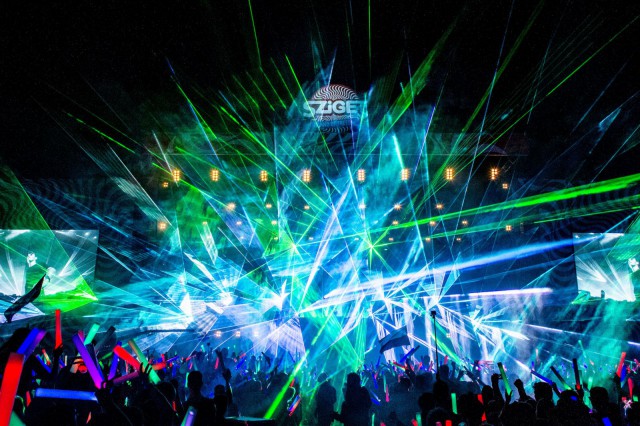 By Karolina Alanko and Rory Winston
"Signal-to-noise," I thought to myself as I stood amidst the gridlock of Sziget Festival's main stage. Peter Gabriel was right. Like true content emerging triumphantly from the mire of what is otherwise merely an information overload, good music transcends background noise - especially with a little help from its friends like state-of-the-art sound systems and smart acoustics. As in Gabriel's song, 'signals deep and loud' were being emitted all while 'receive and transmit' continued to take place. In parochial terms: despite the massive number of people listening to brilliant music in one place, the phones at Sziget managed to keep working.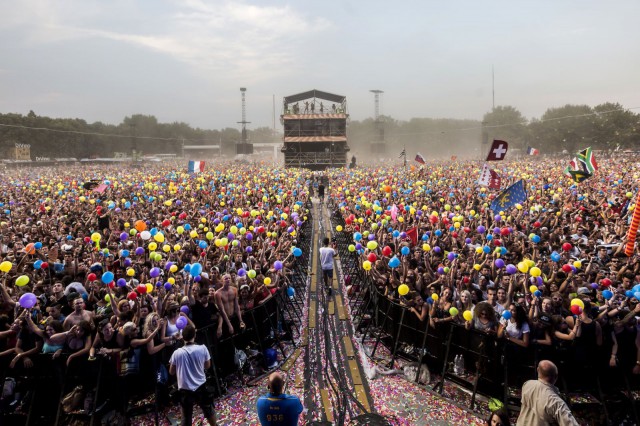 Budapest's Sziget Festival had 441,000 guests from 95 different countries and every single phone had perfect reception. This, while at Flow Festival, 70, 000 people were busy celebrating the annual signal meltdown. For some reason, the "technologically advanced country of Finland" regularly succumbed to reception failure during festivals and all major public events. Perhaps Hungarians were simply lucky. After all, ever since Nokia changed owners and consolidated, Budapest has had few "Finnish experts" to tell them why their servers shouldn't be able to handle a large number of simultaneous calls.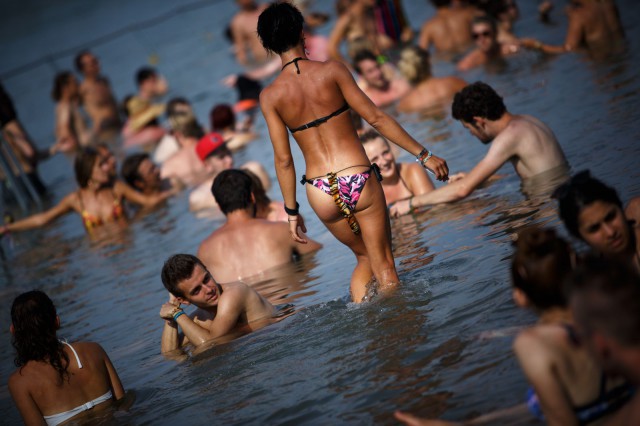 Traipsing about Sziget Festival's Island of Freedom I received a day old SMS from a friend in Helsinki: "Hope you're having fun. I lost my girlfriend and my mates while standing on line to buy water." No such luck in Budapest, I thought. Here the water was free and readily available and, what was worse, my girlfriend was able to reach me even while trapped between the hordes leering at Robbie Williams. "Listen, deaf bitch," came her loving message, "refill the bottle at the fountain and meet me on the left side of the main stage." Like Gunga Din, I headed off in search of water. Little did I know when I set off that I would not only find water but I'd find a sandy beach filled with bathers in the moonlight who were taking a break from the music.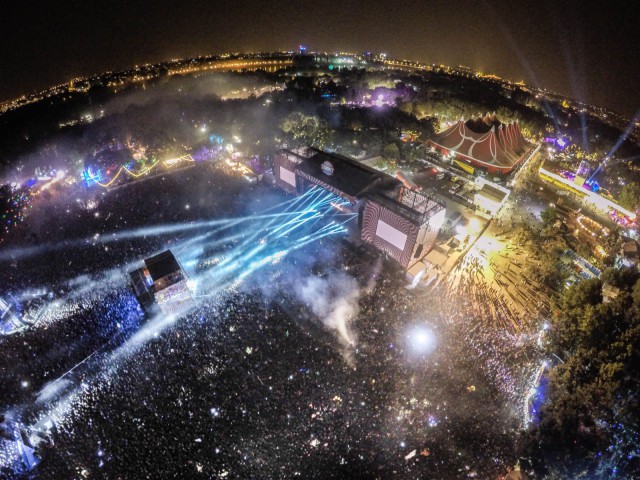 Held on the Island of Freedom - an island floating between Buda and Pest, between east and west, between headliner acts and upcoming artists – the 7 day long 24 hour a day Hungarian extravaganza hosted more than 300 artists from 50 different countries. Besides Finland's esteemed 22-Piste pirkko, the festival was a name-dropper's nirvana boasting headliners like Florence and the Machine, Limp Bizkit, Paloma Faith, Tyler the Creator, Ellie Goulding, Marina and the Diamonds, Interpol, Major Lazar and Gogol Bordello to name just a few.
Along with many local bands, the event proved to be a cornucopia for music with everything from industry heavyweights to eclectic to indie to opera to classical to jazz to world music.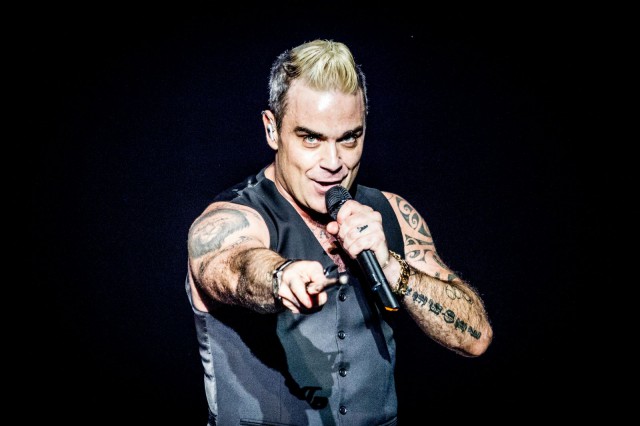 As Robbie Williams belted out the lyrics to Queen's Bohemian Rhapsody, it became ever more difficult to determine "Is this the real life? Is this just fantasy?" What was certain is that between the 'thunderbolts and lightning' and lazar shows and stomping, there was something uniquely bohemian as well rhapsodic to the international event. With an idiosyncratically Hungarian artistic flavor added into the mix, it could be that the best way to describe the festival is as a Hungarian Rhapsody à la Liszt - a fusion of diverse cultures with a whole lot of drama, emotion and bravura.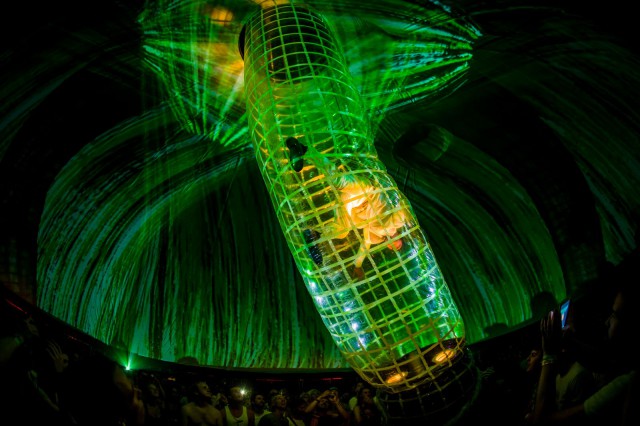 Complete with several visiting circuses, dance companies, theater groups and art shows, activities are virtually endless. A myriad of ethnic foods, gourmet kiosks, cocktail bars, pubs, wine bars… the island made up a micro-nation of its own wherein the "Szitizens" (as they refer to the guests) could pretty much move about from one environment to the other, dwelling within whatever mood suited them.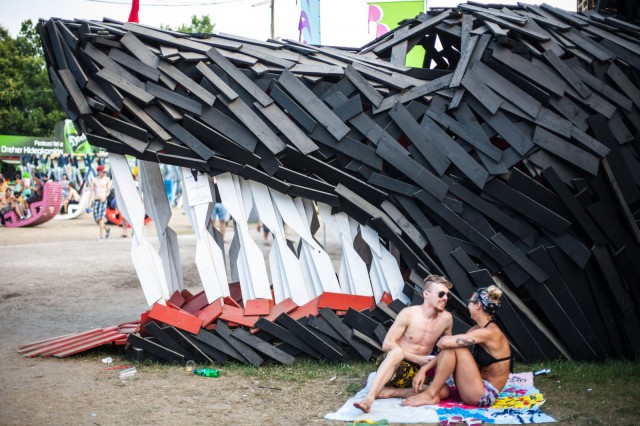 There was an Artzone wherein performance and conceptual artists drew you into a world of body paint and 'portraits for a beer' and 'build your own installation from these given components'. In addition there was a designzone and a sportzone that boasted all sorts of gadgets in an atmosphere that I can only refer to as a 'post-modern outdoor gym' where one got to exercise on idiosyncratically futuristic contraptions that were as entertaining as they were good for you. Then there was the I ching Labiryth - better than what it sounds like. And a multitude of freestanding art structures reminiscent of Burning Man.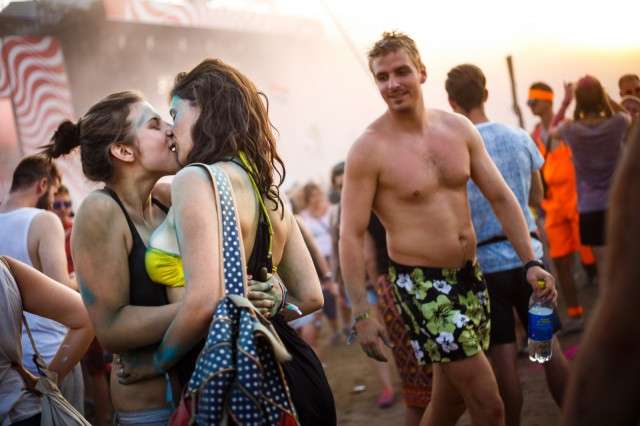 "Your sex is on fire consumed with what just transpired", sang the Kings of Leon to a hormone-driven crowd in the throes of exaltation. No discernible drugs. No heavily intoxicated football hooligans elbowing their way through the crowd. This was boho-heaven – a place where hugging, kissing and cavorting set the mood. It was an Island with its own rules. No closing hours; just an endless 'party on' atmosphere catering to all ages and nationalities.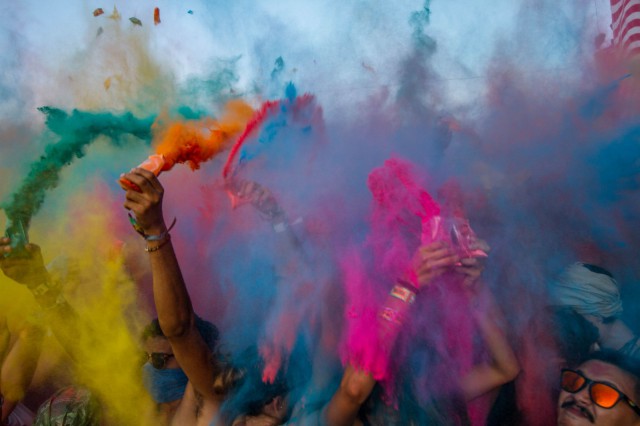 A Danish girl jumped amidst a group of Brits and announced for no apparent reason: "This is so much better than Reeding and Leeds or the Isle of Wight. Better even than Roskilde. This is Woodstock 2015, Fringe Festival of the future - all of it rolled into one." Though the Brits didn't seem to mind the lecture - offering her a spliff by way of compensation - her boyfriend put a quick end to her symposium. Turning down the joint on her behalf, his barking eventually receded in a forest of lazars and sound.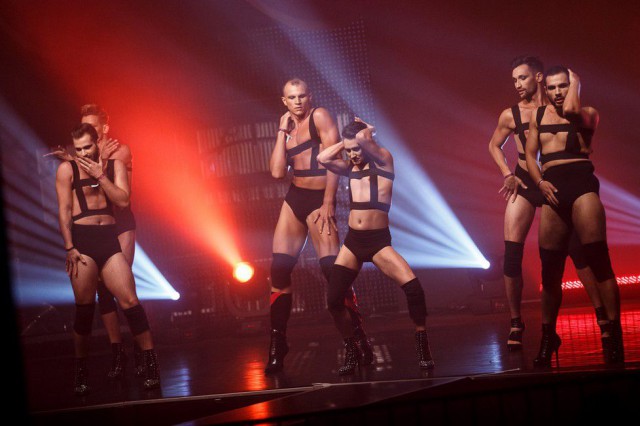 Magic Mirror, Sziget's queer program venue also celebrated its fifteenth year. Besides a series of films, talks, cabarets, drag shows and performances, there were special guests such as sociologists and authors specialized in LGBT issues as well as Nadezhda Tolokonnikova and Maria Alyokhina from Pussy Riot. "You go mad if you live in constant fear", explained both girls while reveling in the genuine adulation.
Boasting a large camping site for tents, the festival supports large numbers of young people being able to stay overnight for the full duration. However, since public transportation was available in and out of the city 24/7, we found it easier to stay in the center of Budapest while still being able to choose our own hours for revelry.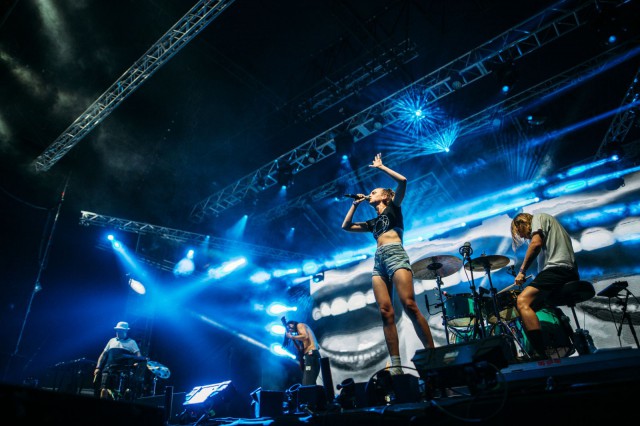 As alternative universes go, Sziget is a place for discovery as much as it is a place in which to sit back and enjoy established works. Besides the vast number of exciting new bands such as Selah Sue and Balthazar – both incidentally from Belgium – and coming from as far as Israel (Infected Mushroom and Asaf Avidan) and Australia (Knife Party and Nevo), Hungary had its own standout talents in the form of artists such as Akkezdet Fiai, Irie Maffia and Anna and the Barbies.
With state-of-the-art sound systems, dozens of venues and a myriad of different things to do, Sziget allows you to call all the shots when it comes to how you spend your time there. In addition to calling shots, it also seems remarkably easy to call just about anyone by phone. As though taking cue from Peter Gabriel, Sziget manages "to turn up the signal and wipe out the noise"
Listening to Foxes sing Home, my Finnish girlfriend couldn't help but recall her own home and the crisis her friends were having reaching one another at Flow Festival. All puns aside, I thought myself, let's call it as we hear it: For a festival of Sziget's stature and magnitude to have water and phone service so readily available, is enough to convince any Finn in Hungary to join Foxes in her final refrain: "It was only yesterday we spoke on the phone… But I'm looking at these strange faces and I'm not coming home."