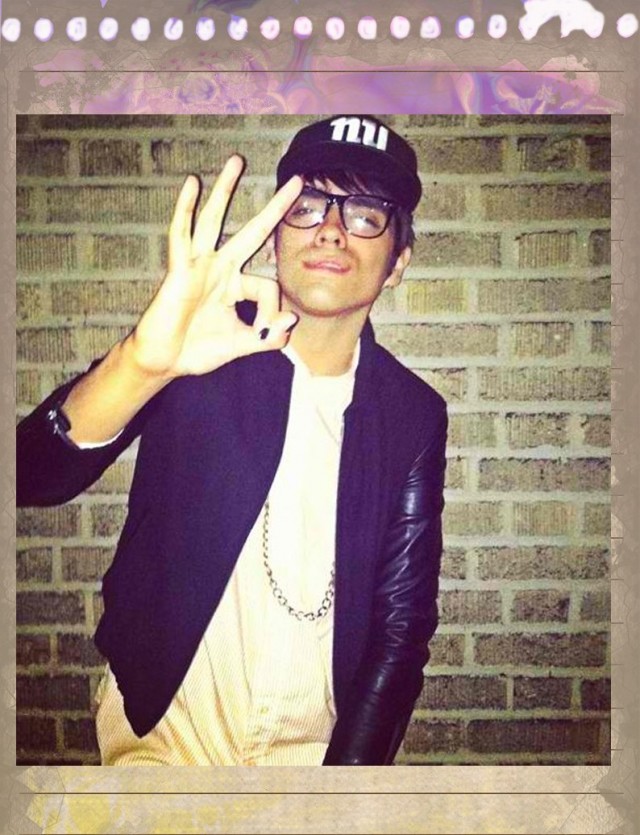 Big Hawk, Fat Pat, Scarface, Trae, Riff Raff, Lucky Luciano… the list of renowned Houston based rappers has long held a fascination for many in the hip hop world - especially since Chopped and Screwed, the game-changing technique in the art of beats and DJ'ing had been invented here as early as the 1990's. Shortly after Robert Earl Davis Jr.'s aforementioned contribution, a unique collective of local visionaries launched the Screwed up Click, a collective of artists and rappers to honor what had by now become the local signature sound. That the influence of this idiosyncratic approach can be discerned in the music of LA rapper Tyler the Creator and even his very contemporary heir, Earl Sweatshirt, is a testament to the staying power of the late Earl Davis's uniquely haunting approach. It was for this reason that upon listening to the gritty and evocative sounds of a very addictive young rapper, it came as very little surprise that his stage name would turn out to be none other than 'Screwed Kid' - a moniker alluding to the Houston legacy.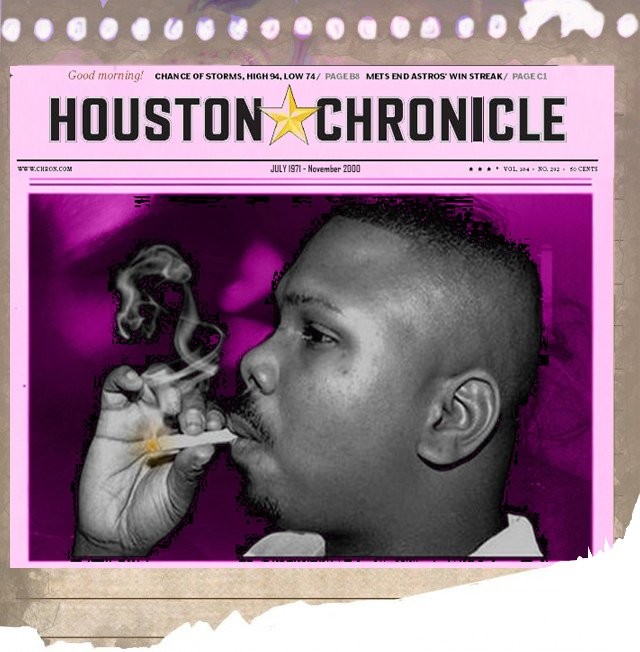 Michael Bradley aka Screwed kid drags a deliciously rusty voice across terse verse as though each sentence were a street made up of billions of pebbles – each stone slightly overheated from a midday Texan sun. With a tone that careens from gravel to smooth, his lyrics roll across the uneven melodic terrain while the beat bounces behind him like the worn out wheels of a stolen shopping cart. Thoughts lurch. Rhymes brace themselves – the small of each syllable's back presses against the seat while the necks of certain phrases arch forward. Suddenly, emotions screech to a halt. The sentence has hit a sudden dead end. This is Bang Bang - with muffled hopes conceived in empty garbage cans, with the past scratching against the inside of abandoned tires left in a back alley. This is Screwed Kid's Houston. Summer. Small talk lost amidst life-altering moments. Images caught on a broken fence in an empty lot.
Michael Bradley has a Glam Rock's worth of irreverence signing his gestures while his attentive look attests to conviction wrought of empathy. It is a charismatic dissonance – one which can turn soft features harsh, one which can make you confuse acceptance with indolence, and one that may convince many that Screwed Kid is enigmatic enough to be screwing with your head.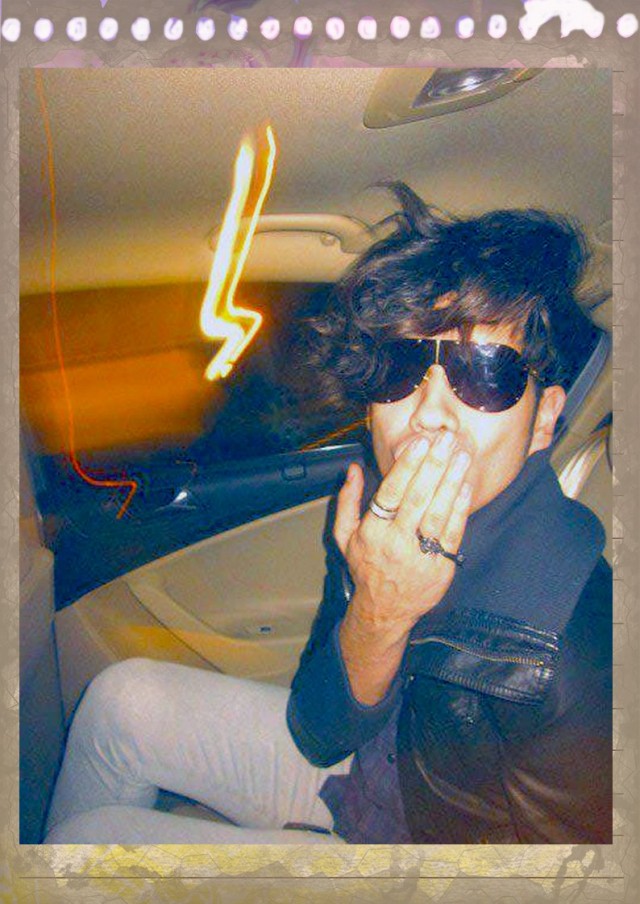 In sharp contrast to the stylish drawl marking much of his vocals, Bradley answers questions with remarkable fervor and speed. When asked if he cares more about the content of lyrics than their sound, he is emphatic "I don't like meaningless lyrics. I want people to really understand who I am, where I'm coming from and what I'm about… that said, the beat is still what makes or breaks a song. I just want a dirty sound to get the people faded. So when you ask which is important, I'd have to say both – the two ingredients play a major role in my music".
Like the city from which he hails, Bradley places a high value on collaboration and believes the adage about the whole being far greater than the sum of its parts. "Look, I'm a solo working artist but I'm very actively building a team of talented people around me. About a year back - while still living in Texas - I did a project with a female rapper Miki Six and I'm definitely looking forward to working with other artists in the near future. It's always a good vibe off each other. I was once told that the people who think collectively understand the power behind it… and I strongly believe that to be the case. When creative artists get together… let's just say, magic can happen".
When asked if he's produced any of his own music, he answers candidly "Although I rapped in front of my family, pretending to be Master P when I was 5, I only started seriously when I turned 20. I am now 23. So no; I haven't produced my own music but I do usually have an idea or some direction I think I'm going… and when I sit with a producer, well, I'm also learning. I'm actually starting to kick shit off and figuring out how to eventually make it happen on my own".
Juxtaposing otherwise disparate themes, Bradley's work coalesces into a form that draws on the earlier motifs of those he admires. "I draw inspiration from so many different genres – anywhere from Red Hot Chili Peppers to Lauryn Hill to Diplo. I was raised on Southern rap so DJ Screw, Zro, Fat Pat, UGK, Bun B – they play a role that's represented in my rhythm".
That this self-avowed "Htown Hood Kid" has already managed to come up with something that sounds quite authentic and uniquely his own is in no small part due to his ability to acknowledge influences and recognize the relevance of earlier artists to his own life. It is the pure joy he has in music and the escapism he finds in the act of 'doing' that can be felt in his delivery. As he says, "It's always a good time when I'm in the studio 'cause I love what I do but I'm usually in my own zone because it's not me when I'm rapping. It's all business".
Whether the "business" in this case means tradition, transcendence or merely a proclivity to blur the lines between one's own ego and the history of music in which one is raised is probably less important than the realization that talent is not so much a specific quality as it is a temporary loss of the self while paradoxically getting closer to one's inner world than one otherwise would be. "Screwkid", as Bradley insists, "is you, it's me, it's the person listening to these words. It's anyone who has a dream, a vision for their life that seems unattainable. All odds are against them and say they won't, they can't make it, but despite all the adversity they choose to believe in themselves. Even though they were screwed". Or, as the case may be, perhaps, because they were screwed.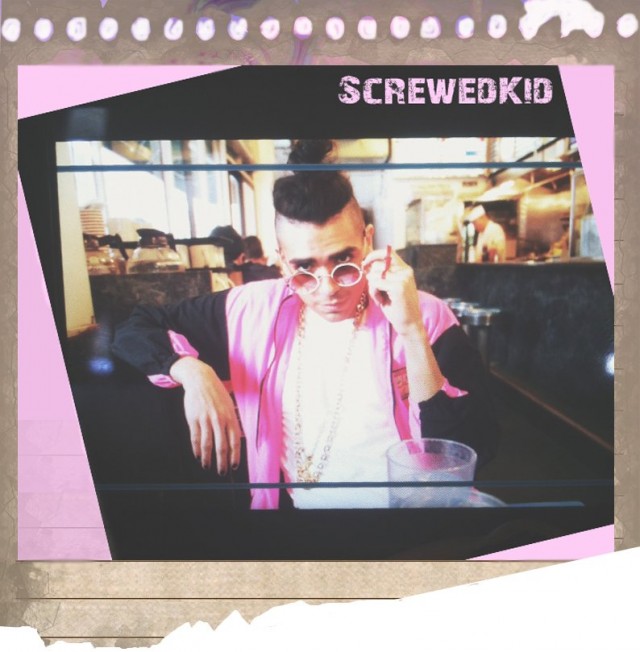 This 'screwed kid' certainly does sound mature beyond his years. There is an insistent hope that goes beyond the ambitions he has for himself - a universality that marks his hunger. "I mean Screwed kid is all those who from the beginning won't stop till God helps make that dream become reality. Being raised in Houston Texas – home to Chopped and Screwed – I am still inspired by the name I chose and proud of my roots", announces Bradley with a matter-of-factness that sounds as if it were born not of naivety but of a sensibility that has outlived cynicism.
Though it may seem like an inconsequential observation, it is often young artists who have the greatest fear of sounding childlike; this, while artistic genius relies heavily on precisely that quality. It is perhaps this utter lack of affectation in Bradley coupled with his playfulness that convinces me that Screwed Kid is a name to watch for. As Fat Pat wrote, "Coming down the boulevard true. Fantasies and dreams, I just came through." Listening to Screwed Kid in NY, I was certain there was a lot of truth behind both his fantasies and dreams.