The man who stopped Pandora, took on U.S. radio, produced Lesley Gore and, now, Janita.
- EXCLUSIVE: REPRINTED WITH PERMISSION OF THE NY RESIDENT MAGAZINE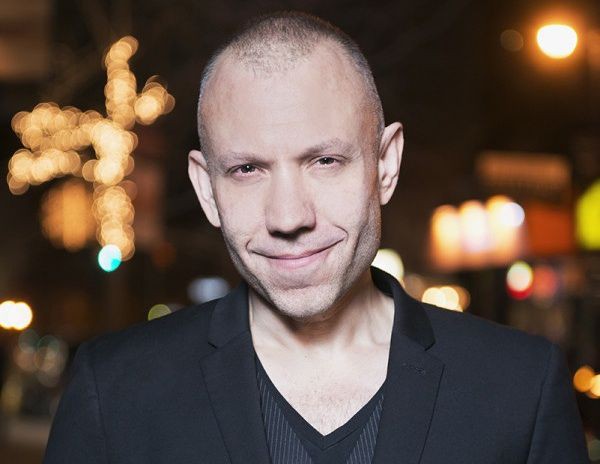 By Rory Winston
Photos (Blake Morgan Profiles) by Noam Galai
"I'm waiting for better angels" sings the recently deceased 'it's my party' legend Lesley Gore on her last album Ever Since; and not since Johnny Cash did the legendary cover version of Trent Reznor's Hurt has an aging icon found a better fit. Had Stephen Sondheim's Desiree in A Little Night Music been a former pop icon instead of an actress, this rendition could easily have passed for her Send in the Clowns reprise. While Gore's gravelly but tender tone evokes a kind of weltschmerz, the lyrics beckon change. The thought-provoking arrangement that juxtaposes a cabaret sensibility with melancholic folk elements is the brainchild of Blake Morgan. Just months after releasing the song on his own album, Burning Daylight, Morgan handed it over to Gore. His passion to selflessly do what's best for a song speaks tomes about his commitment to music.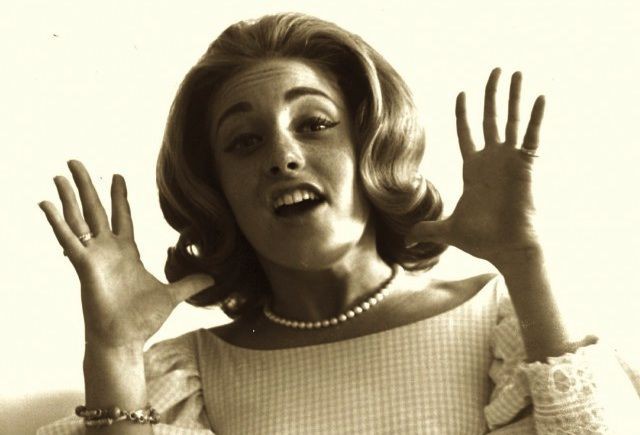 It should come as little surprise that the artist behind Better Angels has been on a Quixotic mission ever since: a mission to empower music's prophets, defrock its corrupt clergy and unmask its fraudulent angels – especially those like Tim Westergren, Pandora Radio's co-founder.
While cashing in shares at a steady rate of one million per month, Westergren – who presents himself as a self-sacrificing music industry savior - claimed his business model was unsustainable unless musicians agreed to lower their royalties. Morgan responded, ruffling this business angel's feathers with polite but poignant criticism. His remonstrations went viral shortly after their email exchanges got the attention of the Huffington Post. The message was heard: there was something seriously wrong with a content-providing service (Pandora) lobbying already underpaid content creators (musicians) to martyr themselves for a place on a heavenly sound cloud where only the harp would go unpaid.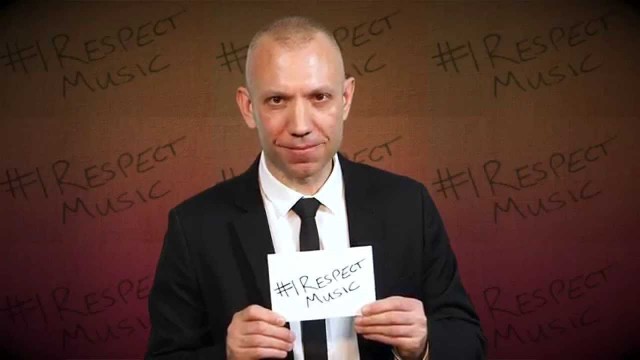 By January 2014, Morgan took on the music industry's most sacred order, terrestrial radio. As Morgan's #irespectmusic floated through cyberspace, musicians woke from their stupor: America was among the only countries where radio stations didn't compensate musicians for airplay - 'while songwriters like Otis Redding receive royalties, performers like Aretha Franklin didn't get any R-e-s-p-e-c-t in the form of money.' Countries that shared American radio's slave labor policy: North Korea, Iran, Vietnam and China (the latter, incidentally, in the process of changing their legislation). Also, since US based stations didn't pay foreign musicians, foreign stations wouldn't pay ours. Despite having the highest number of hits internationally, American musicians received no royalties. Morgan's apostasy was soon embraced by everyone from Taylor Swift to Pink Floyd. In the words of Morgan's classic, "Better late than not at all; better to make the break than take the fall".
The Velvet Revolutionary
When it comes to clean breaks, Morgan excels. Though far from being a media-hungry iconoclast, Morgan has had his share of 'velvet revolutions.' The charismatic and lanky artist with a disarming smile and raconteur's wit spoke to me about the road less traveled:
Sometime after finishing Berklee College of music and recording six raw demos, Morgan got signed to the short-lived N2K label by the legendary Phil Ramone. As Morgan explains, "People often think a big record deal is the dream-come-true. For me it felt like seasickness. You feel like you're drowning but to your friends it looks like you've just boarded a cruise ship and you're riding the waves. Anyway, I'm at my album's first strategy meeting – incidentally, uninvited - and someone from the label informs us that I've just topped at number 8 on Billboard's Heatseekers chart. So the astute marketing expert asks, 'That's great but does someone know how many are ahead of him?' And he wasn't joking. Heartbreaking, really. My job is to play, sing, create… and here I am with supposed experts… Needless to say, I was already looking for a way out of my 7 album contract. Phil was cool about it and obliged. Six months later the company goes down like the Titanic. And no wonder. I mean, when my record came out, they invested 100,000 dollars in a massive Billboard ad with a big picture of me. Public response: 'who the hell is this guy? He doesn't even have a record out'. It just pissed people off. Same money… I could have used for making a great record… Hell, 10 great records."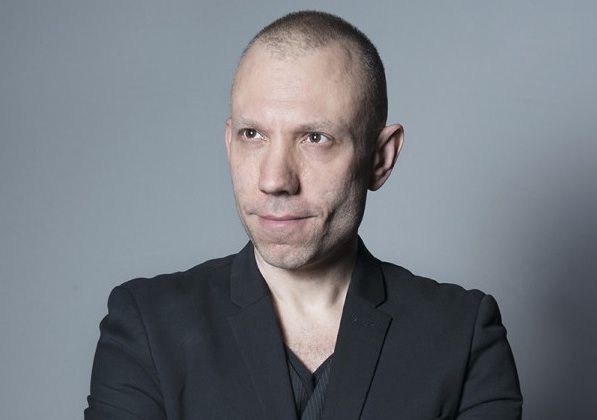 Released from his contract, Morgan returned to 'label-hunting and showcasing'. In his words, "The most unmusical un-rock and roll thing you can possibly be involved in. Playing for suits at 4 in the afternoon." Morgan continues as if in reverie, "So there I am walking with my mom, and I tell her that in the end I'll probably wind up with an unsatisfying deal like before, and if I had any guts I'd take all the musicians who've recently asked me to produce their demos and start my own label. So my mom turns to me and - with best intentions - says, 'yeah, if you had any guts that is what you'd do'. It was an epiphany. Right there while walking on 5th Avenue and 11th, I suddenly decided that's exactly what I had to do. I launched my own label, ECR (Engine Company Records) from my laptop the very next day. And it's been going for over 13 years now".
While those years have been the recorded worst in music history - with labels either having gone belly up or having shrunken by as much as 90% - ECR has grown. Their break-even rate on albums - rather than being the usual 2% (a figure based on the nearly 75,000 albums that came out last year) – is a steady 80%. The reason for the difference, as Morgan explains, "At ECR, success is measured by the high note as much as it is by the bottom line". In practice, Morgan's strategy is simple: create the best music possible, music the artist is proud of. A marketing plan only comes into it after this phase is complete. "99.9% of labels", Morgan affirms, "start with 'what'll make us money' before looking for the best music. Their whole raison d'être should be to help win an audience for an artist they believe in rather than believe in an artist that can help them get an audience. That's why I only sign artists I can see myself having a long-term relationship with. The idea of working on 7 records over a 10-year period is inspiring. It excites me as an artist, as a producer and as a label owner."
Another unique element: "We sign works, not artists." Unlike other labels, ECR only makes license contracts to distribute and publish a given work. As for what stops an artist from going elsewhere…? "Nothing", says Morgan candidly, "but since our inception, no one has ever wanted to leave". The simple reason, Morgan avers, is that " We're in a partnership with the artists – we're both forced to give a constant 100%." Morgan's metaphor: "Margaret Atwood once wrote that 'wanting to hang out with famous people because you admire their work is like wanting to meet a duck because you love pate'. It's senseless to own the artists. It's a fatal mistake that every other label (as far as he knows) makes".
Lesley Gore's Last Resting Place
Despite ECR Music Groups diversity in genre, there is a definite Blake Morgan signature on the entire artist rostrum. The emphasis remains genuinely evocative melodies and moods over contrived soundscapes.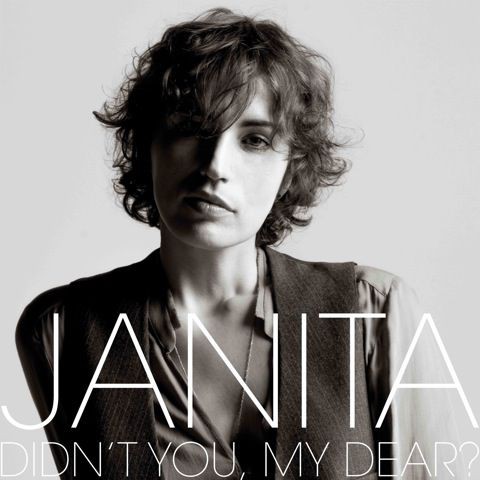 It takes no more than a listen to the Jazz-inflected sultry sound of the Finnish born singer Janita to tell what direction her new album will be headed in. "Beautiful", Morgan muses, "2 years in the studio and her album's finally ready to come out. It took about the same amount of time for Melissa Giges whose Just When I Let Go came out last summer… Melissa's been on tour, TV, and has a new video coming out. Then there's David Cloyd out of Buffalo who's in recording. His album's due next year. Together with myself, and the late Lesley Gore - these are our cornerstone artists."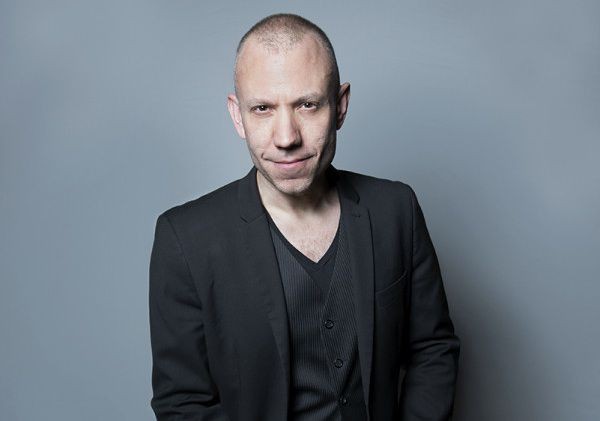 Morgan describes his own most recent album, Diamonds in the Dark, as a Dorothy discovering Wonderland experience. Listening to Morgan sing "you're the best bad idea I ever had", one senses how extraordinary it must feel to fall hopelessly in love with something as irrational as making music. After all, if these are Morgan's 'best bad ideas', even his 'worst good ideas' are bound to land Grammies. Forever evolving, Morgan remains a favorite of alternative rock fans and music aficionados alike. From his well lauded debut album, Anger's Candy, to his more rumantive pieces that sound like urban cantorials for an agnostic age, the singer/producer/composer/independent label owner Morgan has always done precisely what he wants by maximizing the means at his disposal. Like the late great Lesley Gore, Morgan has gone through life telling everyone from the major labels to those like Pandora "You don't own me".
ECR Music Group