Some of the content is based on material that has been previously published by The NY Resident Magazine. Those parts are reprinted herein with the magazine's consent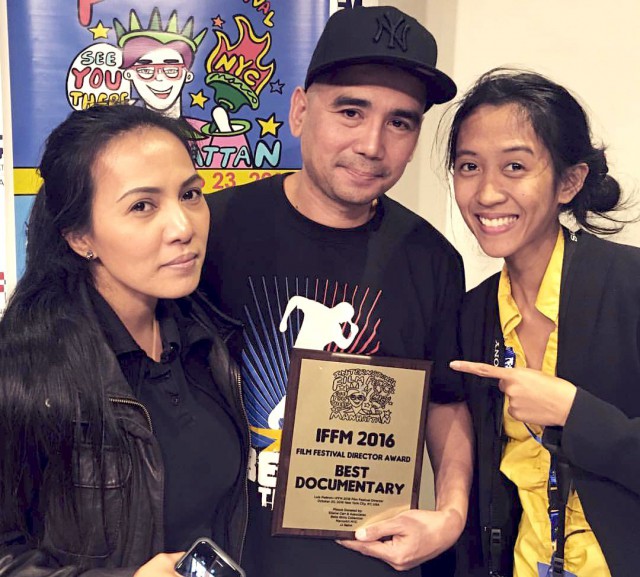 By Rory Winston
Yeah. I admit it. It's fun. Nothing quite beats a good 'I told you so.' Especially when being returned to those who lobbed the ball over the net in the first place while they gleefully looked on with disdain certain in the fact that you'd never be able to smash it back into their court. Well, here's to you, here's to the returned volley, here's to the ball coming right back into your court, straight across the net, smack dab into your field of vision. You didn't expect it? It feels slightly uncomfortable? Well, you have to admit, I told you so.
To those who scoffed, to those who stood about with self-satisfied grins, to those who thought it was idiotic to fund someone who wasn't a product of their schools, I told you so.
To those who with conceited smiles could make no time in their schedules and believed he'd never get anywhere without their approval anyway and especially to those who threatened to have him blacklisted if he went public about being fired off a show moments funding came in and days after he did the work that foreigner investors responded to... oh, there is certainly a bit of poetic justice in saying: I told you so.
To those who threatened, to those who claimed he was burning his bridges. Ahh, those lovely allegorical bridges you pointed to whenever someone questioned your judgment. Did you imagine that everyone relied on it for crossing? Couldn't you see that there were those who would simply build a boat and sail clear to the other side?
Well, I suppose I could say, I told you so. But instead of saying 'I told you say,' perhaps I'll simply say: Ricky Carranza.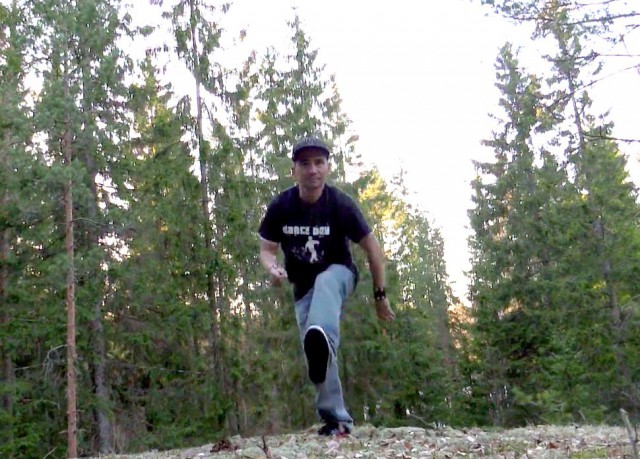 Surely you remember Ricky. Oh, I'm absolutely certain you recall at least one variation. You see, Ricky's the one whom you told to keep quiet after he choreographed a work for which your friend took credit. Or, isn't Ricky the one whose name that didn't get mentioned in an award ceremony he helped you win? Or was Ricky the one who taught your whole crew how to dance just two days before you laid him off? Wait, now I remember. Isn't Ricky that guy you thought was out of his mind when he asked you for subsidies for a dance film you didn't beleive in? Well, regardless which Ricky you knew, it was just a few days ago that all those Rickys won Best Documentary at the IFFM 2016 in NY. And, yes, it was a film on dance.
Although I'm not quite sure why the highly talented Philippine born dancer, Ricky Carranza, made the gesture, his award winning feature length film was slated as a Finnish entry. Self-funded, self-motivated and working against all the odds, Ricky paid tribute to the very nation that did little more than stand in his way.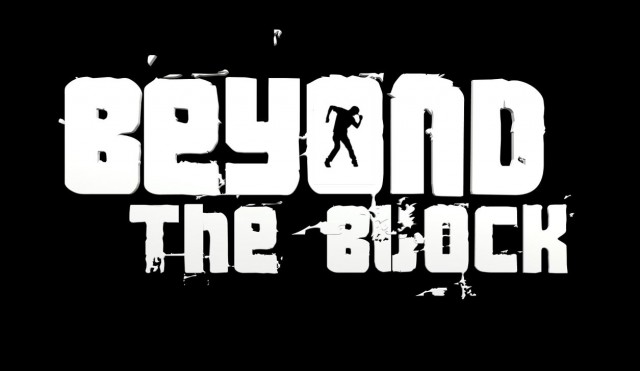 For a view on Filipino Street Dance and the respective mavericks whose contributions still inform the field, Ricky Carranza's Beyond the Block is a cinematic study on hip hop dance, one that is nothing if not 'extensive.' For how else can one describe a film that clocks in at 167 minutes and takes viewers from the late 1960's to 2016 - one that starts in Manila and goes to Sydney, Helsinki, London, Venice; Helsinki and Las Vegas, one that begins in a Filipino slum with children imitating moves they had seen on Soul Train and ends with their descendants taking First Place in an International Dance competition.
In addition to getting a myriad of interviews with renowned dance-innovators scattered across the globe, we witness the precise evolution of the form as it goes from disco to American show-dancing to a hybrid genre where street dance is infused with tribal Filipino movements. From there it's off to b-boy heaven; a world of toprock, downrock, power moves and freezes that soon gives way to locking, popping, spinning, and floor-maneuvers. Finally, our own playing field emerges. Today, pyrotechnics have become the norm; and, as long as the contenders demonstrate precision and panache, crews now have the freedom to battle in whatever style strikes their fancy. Gymnastic leaps, complex air-born rotations, spasmodic digressions, krumping, vogue… nothing is expected but, as always, impressing the judges demands a certain level of artistry.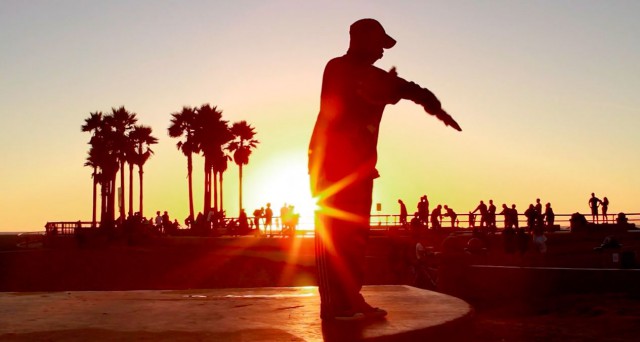 And all this so far is only approximately half of what Beyond the Block is about. The more understated but equally enticing parallel plotline details the ongoing saga of Carranza himself – his artistic, philosophical and personal journey. Taking us from the impoverished streets of Manila into the posher local TV studios, we see as Ricky's dance crew achieves its first modicum of success, only to be shown how celebrity status comes at a price and that criminal gang lords in the Philippines are never far behind the scent of newly made money. In an effort to avoid what could become a precarious existence, Ricky suddenly doffs his sneakers, abandons his crew, and sets sail for a new life. He becomes a missionary, free from all former ties – he learns, experiences and travels.
Paradoxically, just as Ricky settles into his new life, the past beckons his return. His philosophical forays having reached fruition, he – upon good consul - is advised not to abandon his gifts but to use them in the service of his recently discovered commitment. In short, under the auspices of the church, he begins to teach children to dance – a temporary bridge which soon lures him back into the more demanding world of professional performance. From instructing dancers to creating elaborate choreographies for shows and videos to meeting his future wife and founding his own school in Finland, Style Dance Industry, Ricky is back with a vengeance.
By the time Carranza is making this film, we understand that he has come full circle - the culmination of his story being the very documentary we are watching. The street on which we stand with him is the one where it all began. Looking through the lens with Ricky, we notice something has changed. His childhood home is missing. It is, in fact, the only house on the block that has been gutted and torn down. As metaphors go, this is perhaps the most apt vision a dancer could hope for. Dance, by its very nature, demands unrequited love. By the time you have mastered all its techniques, nuances and 'made it your own,' it's time to retire. Having achieved the perfect balance between athleticism and artistry, the body begins to give. As the old joke goes, 'we age at just the wrong time.' And so, just when dancers could theoretically contribute the most artistically, they either end up settling for teaching or – a lucky few - are asked to choreograph for others. For someone used to regularly learning, moving and being creative all at once, this is meagre recompense indeed.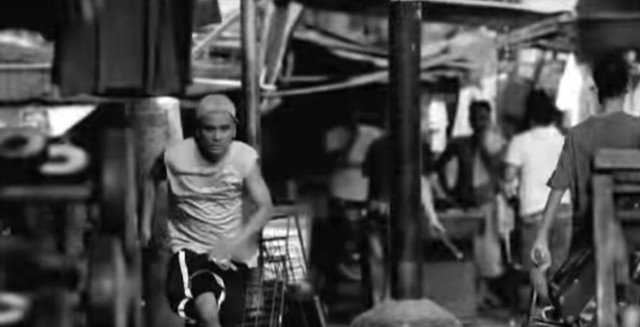 Clearly, Ricky had planned his escape from physiological constraints just in time. And the medium he was using to convey this message was itself the answer: Film. In a sense, the creation of Carranza's all-encompassing documentary is a form of majestic delirium, one that is guided by the very same passion, discipline, and stamina it was meant to portray.
It would be journalistically amiss if I didn't disclose the fact that I have known Ricky for some time – more specifically, throughout the five odd years I spent in the UK and Scandinavia. It was while engaged on a TV pilot there that I hosted a comic daily drive time FM radio show with rotating celebrity guests. After realizing that many of the recording artists that had come on my show had music videos which were either choreographed by or featuring dancers that had been trained by Carranza, I asked Ricky to join me on air for Rhythm & Rant (a show later menacing dubbed, Rory's Rant thanks to some very flattering threats I received on air). It didn't take long before the two of us became friends, made new enemies on air, and vowed that anything was preferable to either resignation or stagnation.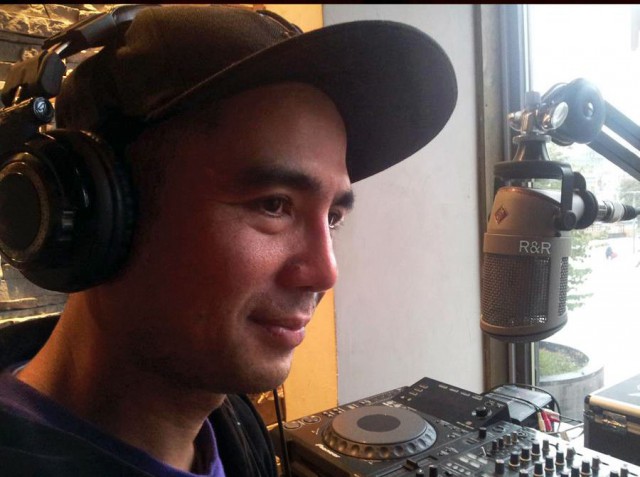 Not more than a few days passed since our first encounter when we decided to embark on a project together; and so began a long series of regularly scheduled meetings wherein we worked through long nights on a feature film script based primarily on Ricky's experiences as a dancer. Despite setbacks and respective difficulties with questionable producers on other projects, we managed, in the end, to work through several drafts of the script, honing what we both perceived as being a highly idiosyncratic and exciting story. Since neither of us had great faith in the fact that we were in the right place to find a production house for a dark multicultural drama set to dance - especially given that the entire saga starts in Manila and traverses several genres (crime, action, dance, romance) – we held off on pitching the material locally and opted, instead, to wait for a time when at least one of us would be within driving distance of a more urban setting.
As I left for the UK, Ricky's partying words to me were, "When – not if - we make this movie, I want to know enough about directing so we can do it ourselves and not have it turned into one of those sappy afterschool specials they usually call dance movies." Rather than viewing the interval of time between our finalized draft and production as a delay, my soft shoed Bojangles did a silent heal click and jumped so high emotionally that even I started feeling lightheaded about the prospects. As a dancer who knows how to bend his knees before descending, Ricky cautiously added, "the thing is it'll take time to get this baby up and running so meanwhile I've decided to go ahead and make a documentary film on the kind of characters and places that are part of the story anyway." As I learned, Ricky had started to do research for a documentary on Filipino Hip Hop Dancing. "No one's really done a substantial one yet," he enthused; "And the contributions from that place are just incredible." Eyes ablaze, Ricky went on to explain that not only will the experience of shooting a documentary on Filipino dance familiarize him with the locations, sets and the themes in our script but the small self-funded project is a learning opportunity – one that will give him time to practice some of the technical ins and outs of filmmaking. One that will allow him to fine-tune his craft so that by the time funding does roll around, he himself might be able to make a bid on directing his own life story.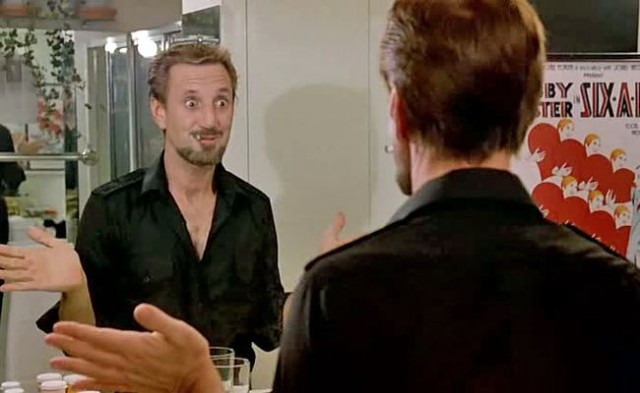 Absurd? Hardly. As someone who spent his youth studying dance and performance, I understood the logic. Although my own dancing career only lasted from ballet academy to Off-Broadway and summer stock, I knew enough about the respective art forms to understand that interdisciplinary marriages often made for the most stable long term relationships. As a long-time fan of Bob Fosse, the idea made profound sense to me. Maximize on the art you are most familiar with and realign the aesthetics of the given medium so that it can "dance" in time with its new partner. In this case, the partner that film would have to learn to dance with would be hip hop dancing itself. This was the same methodology evoked when Fosse directed All that Jazz, the same more finely honed methodology he employed when he took the Broadway musical, Cabaret by composer John Kander and lyricist Fred Ebb, stripped it of Harold Prince's direction, revised and altered the choreography of Jerome Robbins, wed Joe Masteroff's libretto with a parallel plotline made up unused material by Christopher Isherwood (on whose short stories everything was originally based anyway), and juxtaposed all of it with the historical period's zeitgeist.
Merely two weeks had passed when Ricky emailed me stating that he was on his way to making a documentary on Philippine dancers like himself who had bounced their way from the gutters and made a name for themselves abroad. As research into both filmmaking and the world Carranza intended to represent in his future feature film, I could think no better a mission.
Without any state funding, without any endowments from the arts, Carranza had been set in motion. Of course, as we've all been told, 'it ain't over till the fat lady sings' or – in this case – till the b-boy drops or pops. And pop he did. From one continent to the next. From one dance studio to another. And all on a shoestring budget of his own making. Keeping up with his list of interviews, locations, and his endless pursuit of hunting for the origins of certain dances was enough to make even reading his correspondences exhausting. The one thing it didn't do, luckily, is make Carranza give up.
No producer, no marketing agent, and with still no promise of distribution from the country in which he resided, Carranza had his film in the can but had no place to send it. The entire filming process boasts the kind of resolve and endurance that leave studio executives wondering why those without any funding often get more done than those they have chosen to invest in.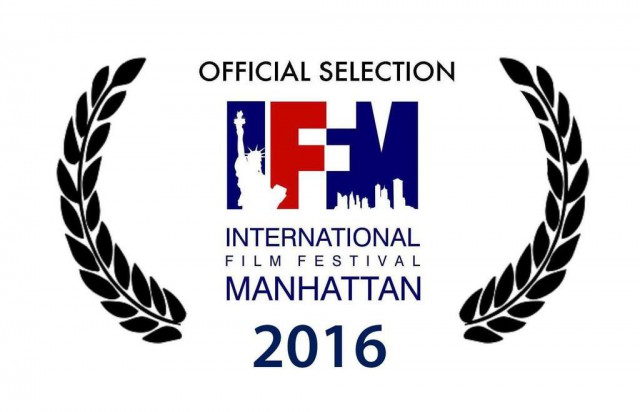 And so came part two of the independent filmmaker's 'all dressed up but nowhere to go' saga: emails, phone calls, and hustle, pitch, hustle. The result being that Beyond the Block was accepted into the first annual Hip Hop Film Festival NYC where I finally got a chance to see the fruits of Ricky's labor. Clocking in at 167 minutes, the film was a heady rollercoaster ride through several decades dotted with several dozens of dancers, it was educational and entertaining, intimate and inspirational. In short, it felt like binge-watching a brilliant PBS or BBC series.
No more than a week later and the film was part of the Special Selections group in California's Long Beach International Film festival where it was picking up a slow but sure following from luminaries in dance and hip hop. By the time Ricky had returned to Helsinki a few weeks later, he was informed that the International Film Festival Manhattan (IFFM) had officially entered his film into their competition as well. And it was just a few evenings ago, as I sat here writing this article that Ricky called to inform me: "Bro, we won!" And when it comes to Ricky, the 'we' is genuine. His 'we' includes the dancers who had taught him, the innovators who had inspired him, the choreographers who provoked him, the colleagues who had danced alongside him, the students whom he teaches and those like myself whom he sometimes works with. Ricky's 'we' is legacy and legend. It is his lifelong ability to learn from others as much as it is his devotion to teaching others. 'We' is the enduring vision of earlier masters whose elemental force is found in the pyrotechnics of contemporaries. 'We' is the humility of acknowledging the past and the hunger in working alongside others to pave a future – a path upon which to dance, a yellow brick road with an endless number of wizards along the way. Approaching film with as much ferocity as he has dance, it is more than likely that the next time Ricky clicks his heels to go home, that home may well turn out to be somewhere in Hollywood. Or, if poetic justice does come our way, Ricky and many of the aforementioned under-the-radar talents will one day bypass Hollywood altogether and end up with the global distribution they so justly deserve.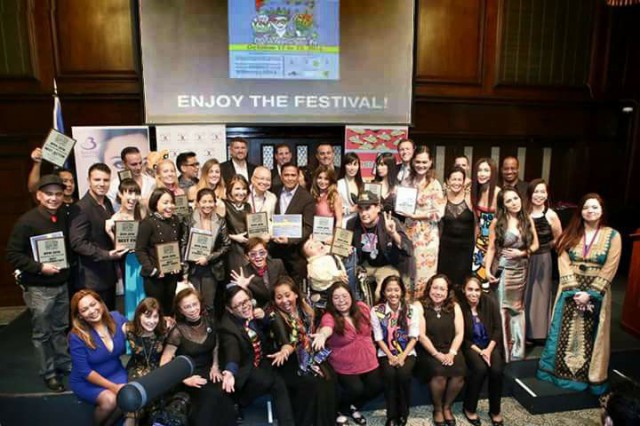 And if all this should, as I suspect it will, come to pass, wouldn't it be nice that instead of having someone telling you, 'I told you so,' it would be you – A&R's, members of the Finnish Film Foundation, producers of Music Videos, TV shows and films – telling me: "Hey, you think I don't know my business... I got two words: Ricky Carranza." It sure as hell beats 'I told you so.'
Original NY Resident Magazine Film Review Article on IFFM 2016