Reprinted with the permission of the NY Resident Magazine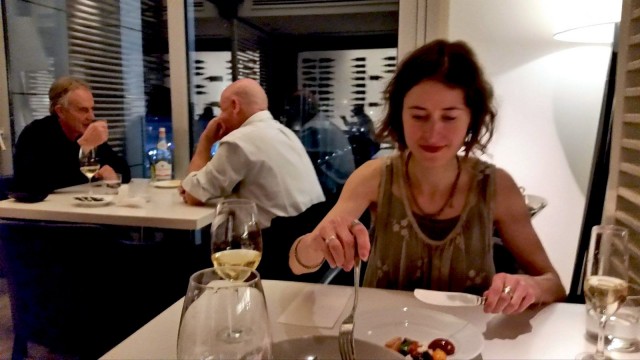 By Rory Winston
"Please. A quick look. Just takes a second. Yeah, I know I'm really bad with faces but I swear the guy looks like some long lost cousin of Tony Blair."
Annoyed by my insistence, my fiancé finished pouring the Black Magic sauce on her red tuna sashimi and, with resignation bordering on disdain, panned her head past the figure in question as though she were merely intending to get a glimpse of the full moon hovering beyond his table.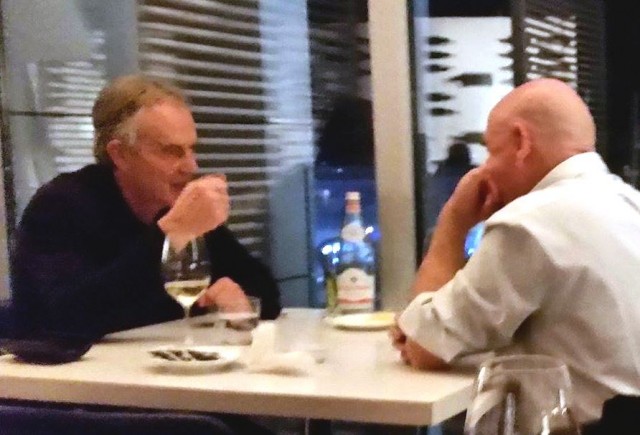 "Well, you really do have bad eyes," she noted while dabbing at the wakame salad accompanying her dish. "He doesn't look a bit like Tony Blair. He is Tony Blair." The matter settled, my unimpressed Finnish companion returned to sipping her Chardonnay. What was Blair doing here? Here in Israel? And, more precisely, here at the Ritz-Carlton's Herbert Samuel restaurant in Herzliya? Slightly nonplussed by my fiancé's blasé response, I quickly busied myself with the Salmon tartar.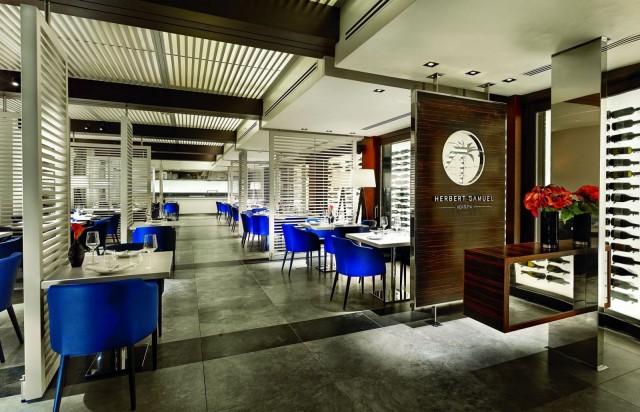 Though I had hardly taken notice of the seemingly benign little fellow with whom Tony had been sitting, I suddenly couldn't shake the suspicion that he looked familiar. More poignantly, that I had seen him in the Gatekeepers - a documentary on the Shin Bet. At least, that's the explanation my action-starved mind longed for. Be that as it may, the arrival of the waiter put a pause to my musings. Artichoke barigoute and Tomatoes Salad 'Herbert Samuel,' each accompanied by an earthy regional wine – one which my fiancé rolled, swished, swallowed and approved.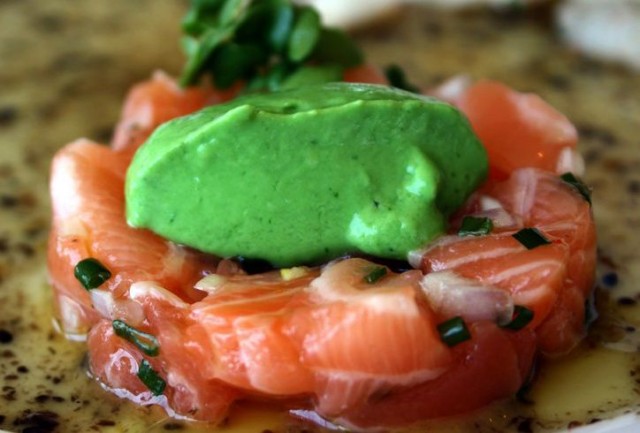 Indulging in the starters, my fiancé turned to me bemused,
"So this is what Kosher food is like? Rumor has it that -"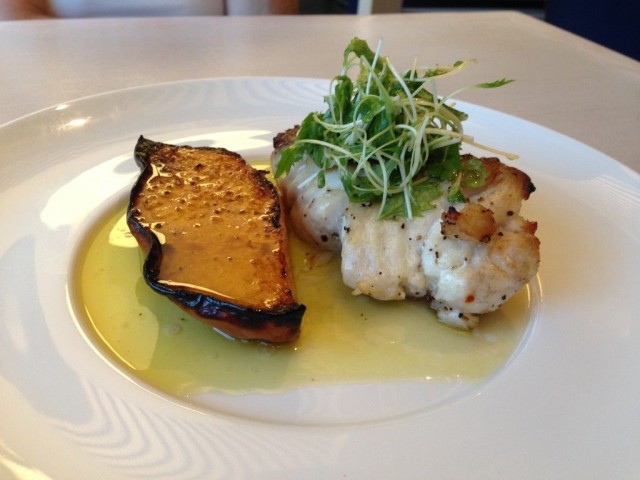 Rumors. Yes, that was it. The rock band Tony Blair had belonged to in his youth. Ugly Rumours. That was the name I had been trying to remember. As for Kosher food. Rumor had it right. No, this wasn't what Kosher tastes like. This was what the Herbert Samuel tastes like. On the few earlier occasions when I had gone to an explicitly kosher restaurant – always as a concession to an observant relative or friend – the food could at best be described as homey and wholesome. It was a place that reeked of grandma, a place where you felt you were helping starving children in Africa by finishing everything on your plate. Herbert Samuel was different. It was well-honed culinary art with an uncompromising approach to ingredients. Maximizing on local produce, the establishment employed highly skilled chefs to create the paramount in Mediterranean fusion cuisine.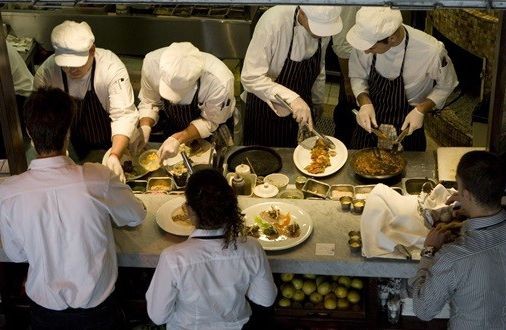 As my fiancé took a bite of the Baby Red Snapper and baby fennels bathing in a unique pastis and tomatoes sauce, a smile erupted on her face, leaving nothing but dimples and intensely glowing slits for eyes. I grabbed my phone to immortalize the moment and began framing the shot.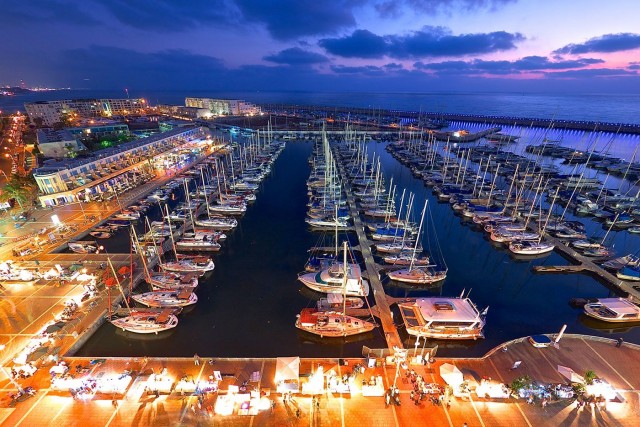 "Very inconspicuous," announced my fiancé, "How subtle. You might as well stand on the table and yell 'Hey Tony, over here."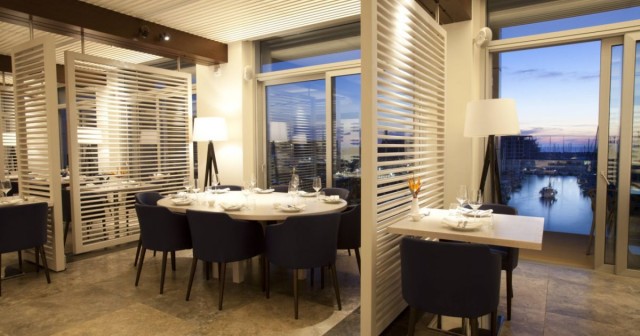 Caught. She noticed me arrange the angle to include Blair. "He'll hear," I whispered louder than intended, and way louder than her initial comment, while nervously jostling the plates. Defeat. We now had the attention of all the adjacent tables. My partner glared. Though slightly flustered, I couldn't help but notice the remarkable texture of the grilled fillet I'd been chewing on. Soon, we were, once again, absorbed in the meal, sharing and switching dishes between us.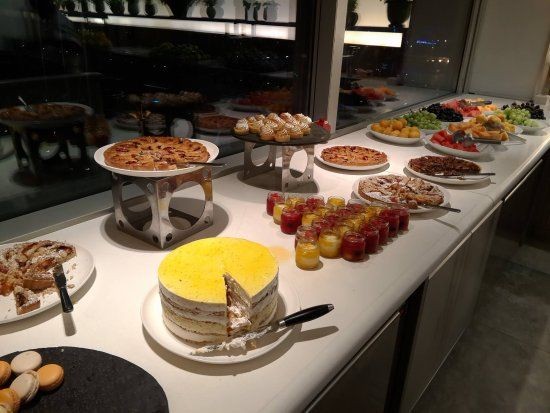 Har Braha, a tahini sorbet with espresso and sesame, arrived in the company of Madame Pavlova, a meringue adrift on crème anglaise with buoying berry and mango. The exquisite dessert duo elicited the type of orgasmic sound from my companion that immortalized the rom-com line, "I'll have what she's having."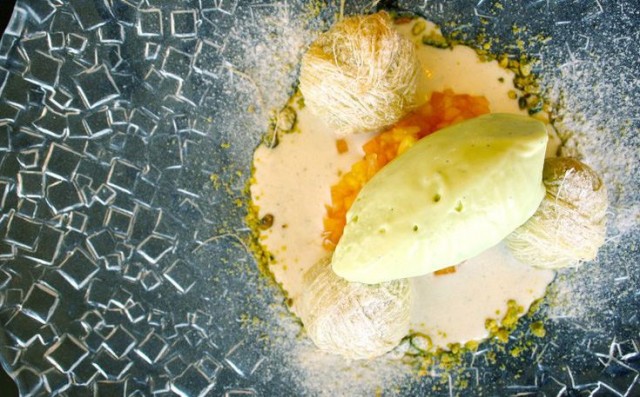 Needless to say, it was at this point Tony Blair, unexpectedly, stopped by our table. Despite the voice in my head greeting him with the words, 'Hey aren't you the guy from the Ugly Rumours (the band Blair had once been a part of),' what I knocked out instead was something on the lines of it being a privilege. Blair seemed equally befuddled since he was under the misapprehension that he should know me and we'd met somewhere earlier. Though his colleague paced impatiently, Blair stayed to ask if we'd enjoyed our dinner. Exchanging a host of superlatives, it was evident that both our parties found the restaurant equally praiseworthy. Clearly, being out of the public eye had its perks. Blair could overtly indulge his gastronomic fancies without fear of appearing out of touch with the "common man."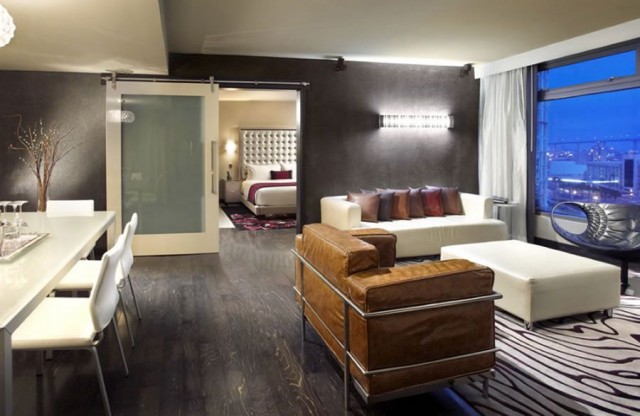 Returning to our suite at the Ritz-Carlton, Herzliya, I plugged my Ipod into the docking station and put on a Jazz compilation while heading with my fiancé onto a deck balcony that overlooked Israel's largest and most entrancing Marina. "There, look" said my fiancé facetiously, "maybe it's me but don't those stars reflected on the water look like long lost cousins to the ones in the sky?" Embracing her as she giggled, we toasted Tony Blair. The moon's swollen form floated on the water, quivering in time to a sailboat that rocked by its side. Radiant, I thought. Brighter and closer than the one that lights the sky. A resplendent rumor far more wondrous than the reality of which it was born. The Ritz-Carlton Herzliya like Israel itself was aspiration as much as it was a finalized construct. It was a dream that built itself a home, a myth with a roof, a rumor with a view.