In 1978, Joseph Papp produced a play written and staring Gretchen Cryer entitled I'm getting my act together and taking it on the Road. Though the arrangements - by contemporary standards - may sound dated and the concept oddly straightforward, the earnest folk delivery packaged in a more pop-like form did something relatively new: it brought music one heard only in clubs like the Bitter End and threw it into a digestible populist form. Suddenly, audiences who would otherwise be listening to Billboard hits were being exposed to a more confessional brand of music – one with an intimate folk pop edge. While a niche audience would still exist for highly ambitious artists the likes of the poet Chanteuse Regina Spektor, the socially conscious Aimee Mann and the musically complex Imogen Heap, the general public had been cultivated to accept simple reflections on life presented in melodic form.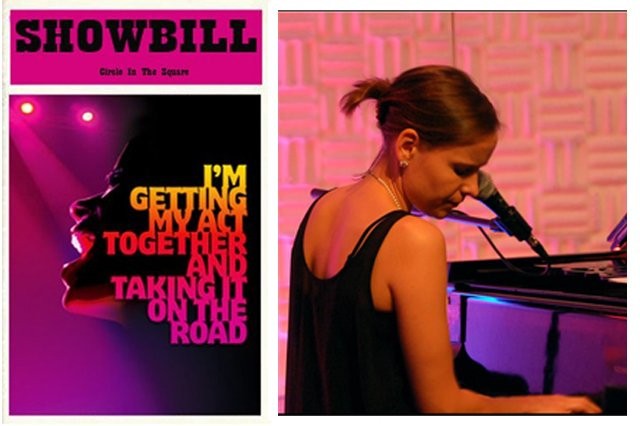 The playing field for indie music had changed. There were no longer two basic categories of audiences. The idea of a mainstream public and the self-avowed 'others' had dissipated. Diverse genres would still exist but you didn't need to be a 'hippie', an 'outcast', a protester, an idealized niche group with an agenda or even someone belonging to a specific generation to be listening. Indie covered a range from simple to complex and had become indistinguishable from mainstream in artistry and style. It was now common to hear the same music being listened to by Hipsters being heard in ordinary bars. If a difference did exist, it was simply a difference in record sales and distribution process. As it turned out the idea of there ever having been a 'general public' was a romantic notion with which to adorn the lives of overlooked genius. Although the latter still, unfortunately, existed, it was mostly the result of short sighted A&R's and bad marketing who never brought good music to public attention than the limited taste on the part of the "masses". The general public had long been ready to embrace unadorned melodic reflections on life even as the notion of there ever having been a 'general public' evaporated from our consciousness.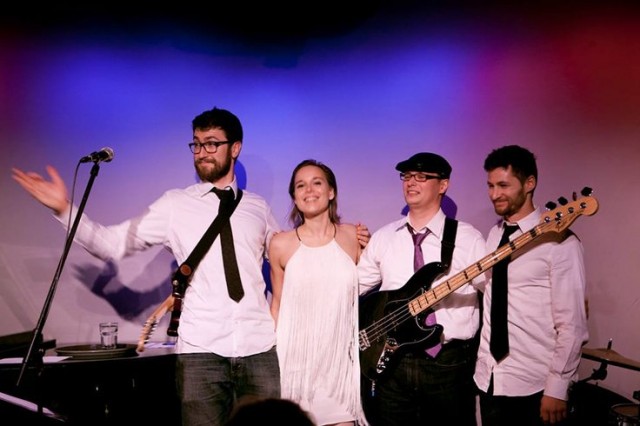 By the early 2000's as post-grunge began its slow descent and names like Death cab for Cutie and Arcade Fire started receiving media attention, Paula Jaakkola had left Finland and settled in New York. Having earlier studied ethnomusicology while simultaneously training as a singer at the pop Jazz conservatory, Paula enrolled at NY's New School in order to master vocals and integrate elements of jazz into her repertoire. Meeting up with other Finnish expats, she soon formed a band called Kaiku that – with the help of Jaska Lukarinen, a Jazz drummer who had come to the states by way of the renowned Sibelius Academy – had been asked by 2008 to do a series of gigs in Finland. It was during this tour that she met with Ape Antilla, the renowned jazz bassist and composer who would years later become her producer.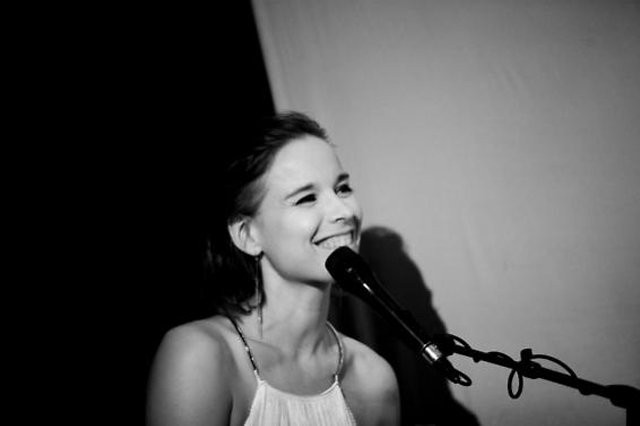 By the time Kaiku broke up three years ago, Paula found herself working as a music teacher in a midtown kindergarten where – in an effort to enhance her student's experience – she had formed a three piece band whose focus was music for kids from toddlers through age 5. Although emotionally satisfying, the venture did little to fill her lifelong desire to do her own music. And so, over time, what started out as merely a creative foray into self-expression turned into long exchanges with Ape Antilla, ending with the two of them flying back and forth between their respective countries of residence in effort to collaborate on what would eventually turn out to be Holy (Music with Wings), the debut album of Paula Jaakkola.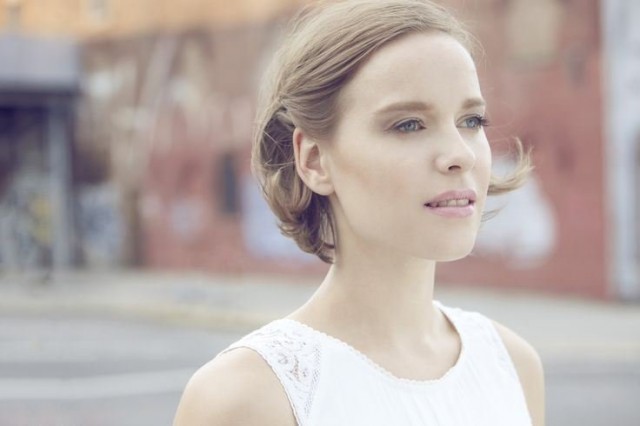 From ethereal to jaunty to unapologetically brash, Holy is an odyssey through the ever changing landscape of a young woman's moods. Whether it is the Suzanne Vega-like progressions of Under your Spell, the more troubled melancholic ennui found in the disturbing world of November, or the sheer spirited simplicity of ebullient moments marked in songs like In the Light, Paula's lack of pretension and artifice remains a refreshing constant. By the time Drifter's sombre reverie invests the space with a more plaintive cry, there is little doubt that we have journeyed from joy and aspiration to nostalgia and longing with a host of lyrically unaddressed emotions battling for space between the notes. Mixed by Mason Jar of Brooklyn's renowned Roots Studio and mastered by mentor Bob Power, Holy is the full profanity of our unstated desires as they wrestle with our most sacred hopes. As Gretchen Cryer once sang "music is my one salvation, singing is my celebration". The same can clearly be said of Paula.