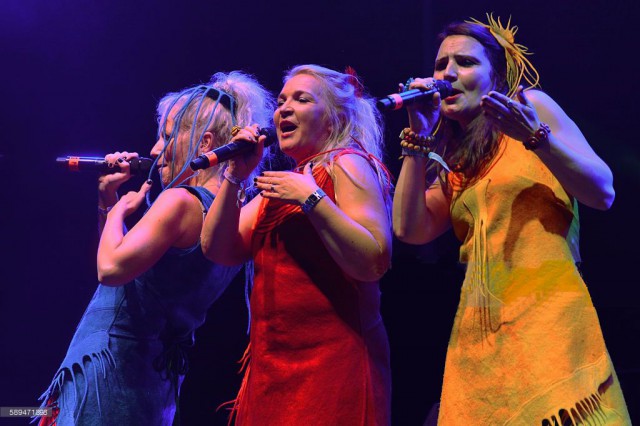 By Rory Winston
Photos by RockStar Photographers
Hitting the stage with their usual dose of high octane folk rock, the ethnic fusion band Värttina has clearly not had any of its luster tarnish over the years. As muscularly earthy as ever, the music took its usual leaps into whimsical and soulful while nevertheless retaining its pop-structured hooks and well-honed dynamics. Hungary makes for a good crowd – appreciation for singular artists was perceptible amongst all audience age groups.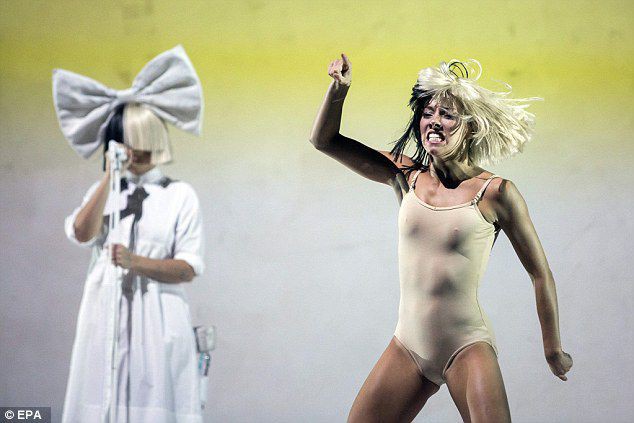 Echoing the zeitgeist, the feeling evoked by the city of Budapest and the mood of the nearly half-million passport carrying 'szitizens' of Sziget Festival 2016, one voice captured it all. The incandescent sound shuddering its way through the audience carrying with it the familiar but evocative cry: "Shine bright like a diamond" belonged to none other than Sia.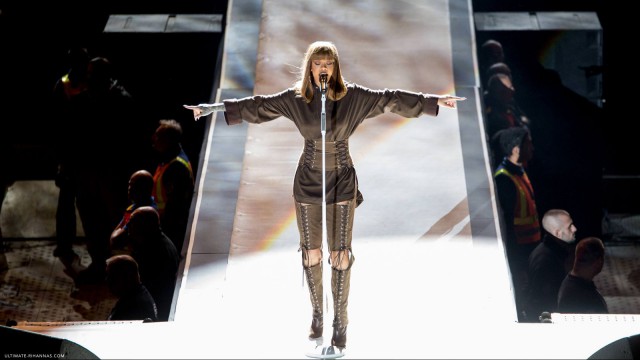 [IMG undefined]
Unlike the gyrating megastar, Rihanna, who had days earlier received ovations on the same main stage; the song was being sung by the vulnerable soulful Sia (Sia Furller) who - together with producers Benny Blanco and Stargate - had penned the chart-topping Diamonds. Reiterating the self-generated sentiment of our post-ironic age, Sia belted out "I choose to be happy" while several thousand gaping mouths merrily concurred.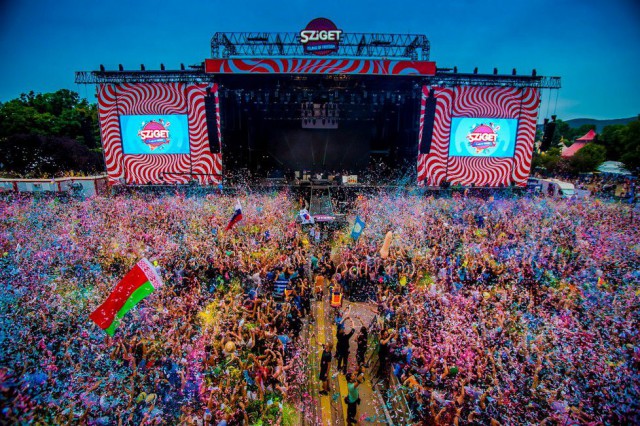 In truth, Sia's show was a watershed for large venue performances, a benchmark in 'how to' when it comes to dazzling festival audiences. Hidden behind her iconic window-curtain of a two-toned wig with oversized bow, Sia stood unobtrusively stage right while her leotard clad alter-ego - played by a top ranking modern dancer – in the company of several brilliant mimes, articulated her vision in a highly entertaining cross between installation art, performance art and modern dance choreography à la Ryan Heffington.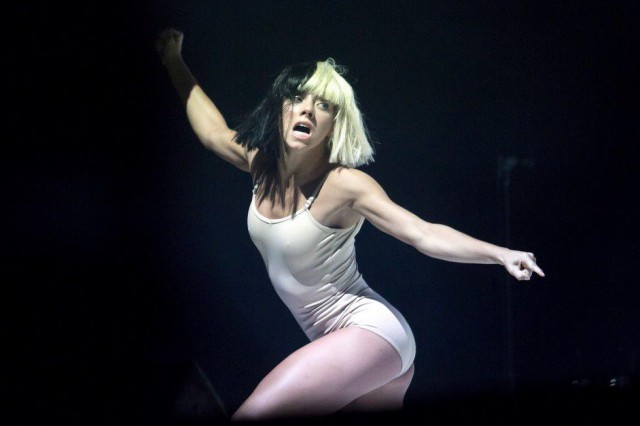 Relying on large screens, laser lighting and smart stage sets and costumes, Sia reconciled the world of pop music with something that would otherwise have felt as remote as Matthew Barney's Cremaster Cycle. Singing Cheap Thrills(presently #1 on Billboard Hot 100) along with classics like Breathe Me, Sia's multi-layered performance is a keen reminder of why she is the mastermind behind songs for Beyonce, Katy Perry, Britney Spears, Christine Aguilera,Jessie J, Will Young, Kelly Clarkson, Kate Pierson, Kylie Minogue, Gwen Stefani, Shakira, Neon Hitch, and, among many others, of course, Rihanna.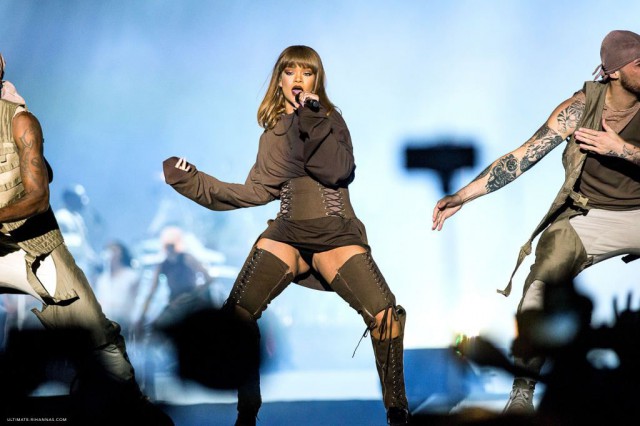 So whether or not you acknowledge her as one of the most innovative forces in pop today, it is more than likely that Sia is already the hidden voice behind one of your favorite hits. As a festival that prides itself in being a cross between Art and Music, Sziget did well by being the first to host Sia's formidable fusion of a show – a paradigm shift as acts go – one that will leave audiences world-over in awe.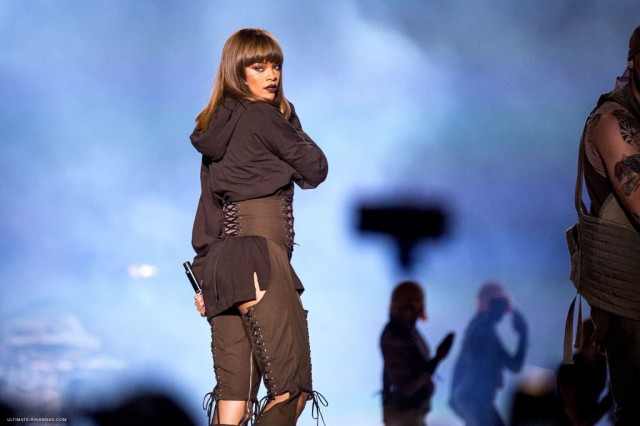 As for the 'Shooting star I see, the vision of ecstasy,' part of the Diamonds song, well, that glitz-blitz of a title still belongs to Rihanna. After a characteristic late start, she made good on expectation, delivering a glam-slam of a performance with just enough 'flirt and dirt' to keep her audience revved. Though the heartfelt evening of sultry song, steamy dance, and touching asides came with few surprises, she managed to keep the momentum going strong till the end.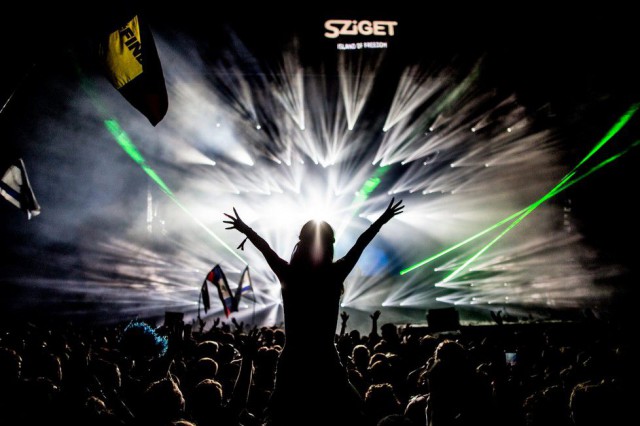 FROM BROODING TO AMUSING TO MUSING
If there is such as a thing as antidote to hosting Sigur Ros - the ethereal slowburners whose swirling mass of architectural sounds flow endlessly between the icy sheets of static melodies while Jonsi Birgisson's frail but gravity-defying falsetto hovers plaintively across a cacophonic swell of complex chords – it is the operatic circus-like push-it-beyond-the-limit melodramatics of Muse. Muse is a band forever attempting to recreate the big bang, going from zero to hero, from supernovae to black hole in a matter of incalculable decibels. With all the subtlety of Queen on steroids, Muse is a band made for a massive audience. As for the visuals, the show came off like a puppeteer's digital nightmare with godlike electro-magnetic hands moving the band to play, sing and finally recoil. Like deities of yore, Muse relies on bolts of lightning and thunder. They are in their element when covered in mounds of riffs and heaps of reverbs.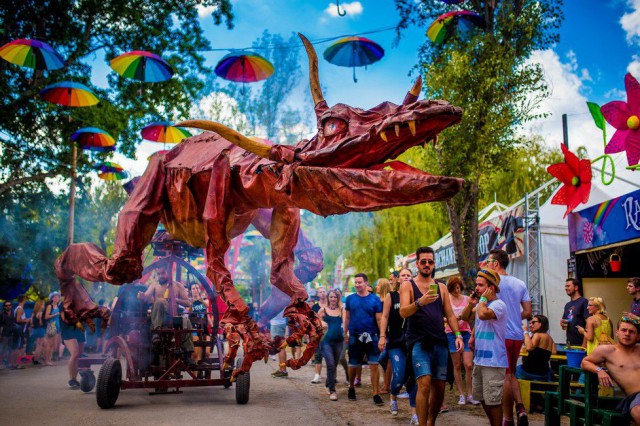 For fans who have more of a proclivity to metal – albeit with a decidedly romantic melodic core – there was Bring Me the Horizon. While the lyrics and delivery screamed: blood, mud, and gore, the compositions palpitated with longing and woe. Still the most interesting thing to hear was when the main stage lent itself to brilliant lyrics, wry wit and a pop psychedelia sensibility that boasted lush harmonies with genuine dynamics. For this there was The Last Puppet Show - the recurring project band of Arctic Monkey's Alex Turner and Rascals' rocker Miles Kane. From understated to playfully over-the-top, theirs is serious music that doesn't take itself seriously. In a sense, this band has Hungarian temperament written all over it.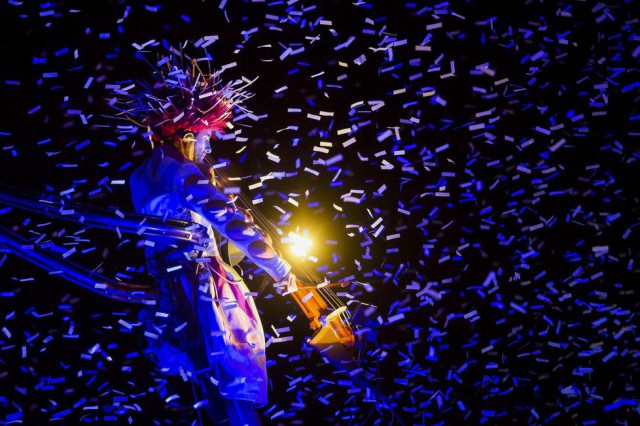 TASTING MENU
Walking about Sziget is like being lost in a post-apocalyptical wonderland where the most versatile artists have made an attempt to save all that is best of this world on a last remaining island. Besides the main stage, there are five large venues that hold a wide range of music.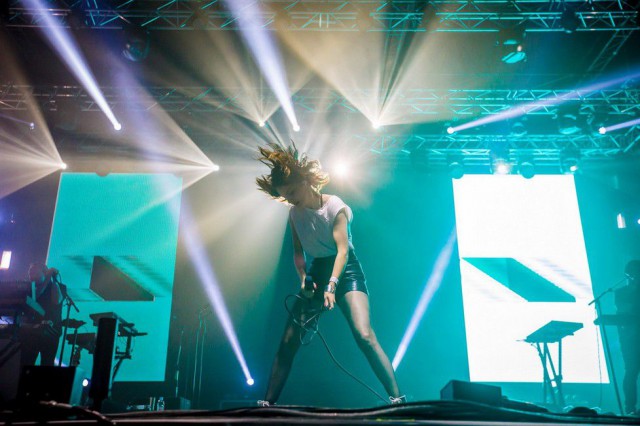 The A 38 stage boasted renowned acts like the theatrical and highly eclectic electronic trio Chvrches, the electro-rock band the Editors, the gypsy punk band Molotov, the fearless post-disco singer Roisin Murphy, Bullet for my Valentine and the angry Canadian band, Crystal Castles, (now without their dynamo stage villain, Alice Glass) to name but a few of my favorites.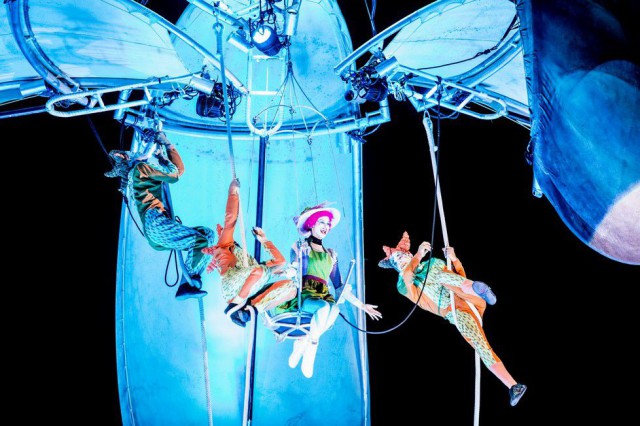 Of course, Telekom Festival stage was where I finally got a chance to listen to some noteworthy Hungarian artists like the stark hypnotic electro vibe of indie band Passed and the quirky world of Bin-Jip where clever electro grooves try desperately to keep up with vocals that sound like Karen O overdosing on Bjork with lyrics that oddly juxtapose Beat poetry with advert slogans. Then there was the conscientiously savvy Mary Popkids with their well-integrated indiepop by way of funk, electronica, soul and Motown; as well as the synth world of MGMT meets Hole by the highly dramatic and stage worthy Anna Pasztor of Anna and the Barbies.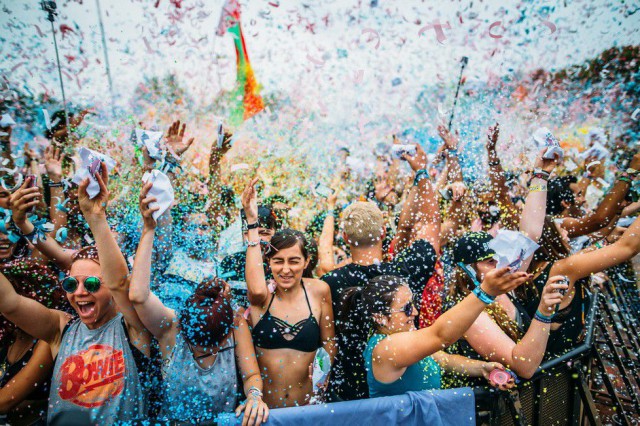 As for surprises, it was Péterfy Bori and the Love Band which – despite classification as alternative rock – defies even the most 'alternative' of expectations. The Love Band is one that veers from spaghetti western motifs to ethnic themes to chanson moods all while managing to come off as though these eclectic juxtapositions were the most natural things in the world. With cinematic soundscapes, rock drive, indie matter-of-factness, punk edge and even ethno-electro moodiness, this is retro-music as defined by someone living in the year 2500. Of course, as it turns out that someone is the musical genius whose signature one can hear throughout each song, Ambrus Tövisházi, an artist who makes even the most difficult leaps in genre sound like the most conventional step someone could have taken. In my own opinion, just about anything Tövisházi touches – whether its Erik Sumo and the Ice Cream Band, Amorf Ördogok or the many intriguing film scores he has created - is a world onto itself, a fun-loving world that is very much worth worth listening to even for those of us who are not privileged enough to make sense of the the seemingly random but always emotionally genuine choices.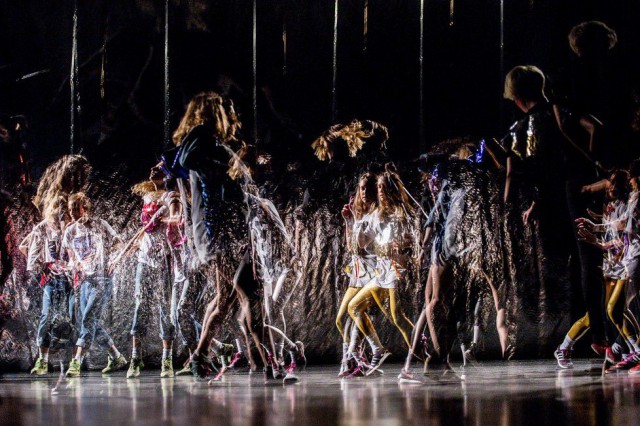 Another band with a very distinct edge is Best Bad Trip. Their sound is the patterns one discerns in chaos and the chaos one notices after staring at order for far too long.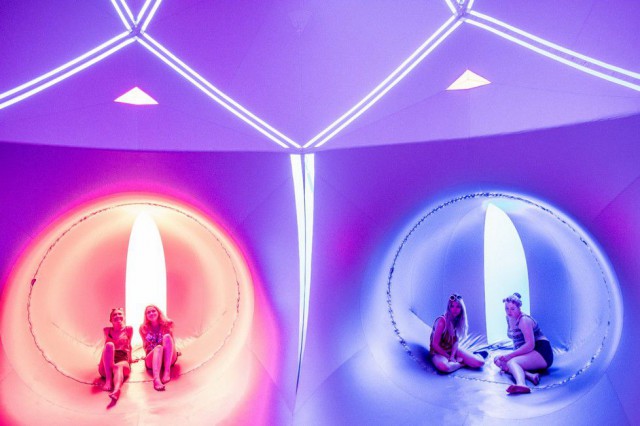 Like a band schooled on John Zorn, Trey Spruance, and Primus - with a heartwarmingly idiotic touch of the Lounge Lizards – The Best Bad Trip are educated enough to allow for silly, savvy enough to be boyish, nihilistic enough to flirt with romance, cool enough to suffer fits of angst, and smart enough to give way to just the right amount of stupid. Mostly, of course, the Best Bad Trip is young – young enough to love everything that had come before them and young enough to demonstrate their love in a wonderfully irreverent fashion. In a sense, 'lovingly irreverent' defines Sziget Festival itself.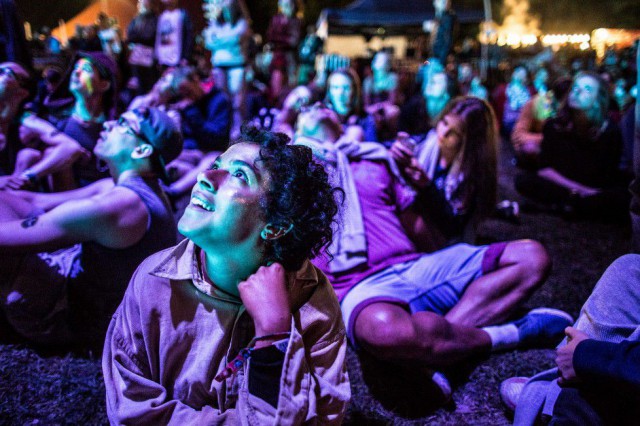 Having drawn guests from over 100 countries, the festival is one that seems to be growing exponentially by the year. Thankfully, unlike most other massive festivals whose increase in size and numbers has led to a mainstream homogenous look, Sziget has managed to maintain its very distinct personality. Its signature is evident in the myriad of different activities and in the joy seen on the faces of even those who work there to what I assume is a level somewhere beyond exhaustion. There's a sense of community and spirit that pervades the atmosphere - one that makes locals and guests alike reluctant to upset the balance. To illustrate the level of trust that existed on the festival grounds, let me just add that three different people I know had lost their phones while dancing over night, and -as 'Szigetian' fate would have it - all three of those people had managed to get their phones back the very next day at the Lost and Found.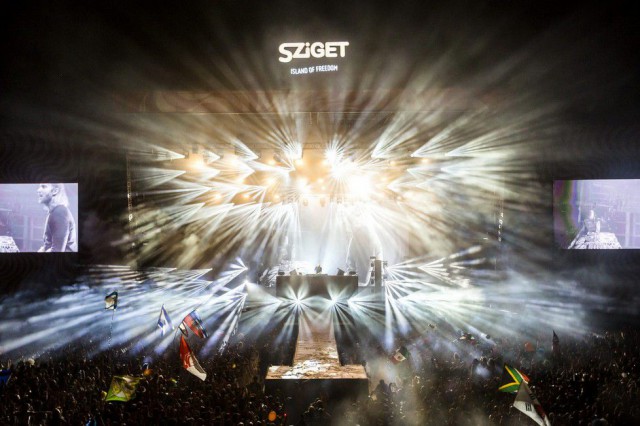 SZIGET SHINES BRIGHT
When it comes to week-long festivals, Sziget is in a category all its own. Throughout the Island one saw wine bars sporting brilliant vintages, pubs with craft beers and even specialized Palinka stops.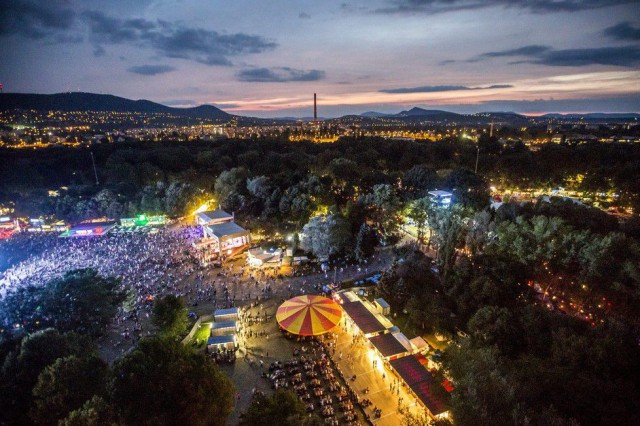 [IMG undefined]
As fireworks lit up the sky on the final night, I couldn't help but think that Sia was onto something. It was evident in the many thousands of radiant bodies moving to the music, evident in the ecstatic faces glowing in the dark, evident in the many eyes that were as resplendent as the stars they were watching overhead that each and every person at Sziget understood that "We're beautiful like diamonds in the sky."